What's happening in January 2021?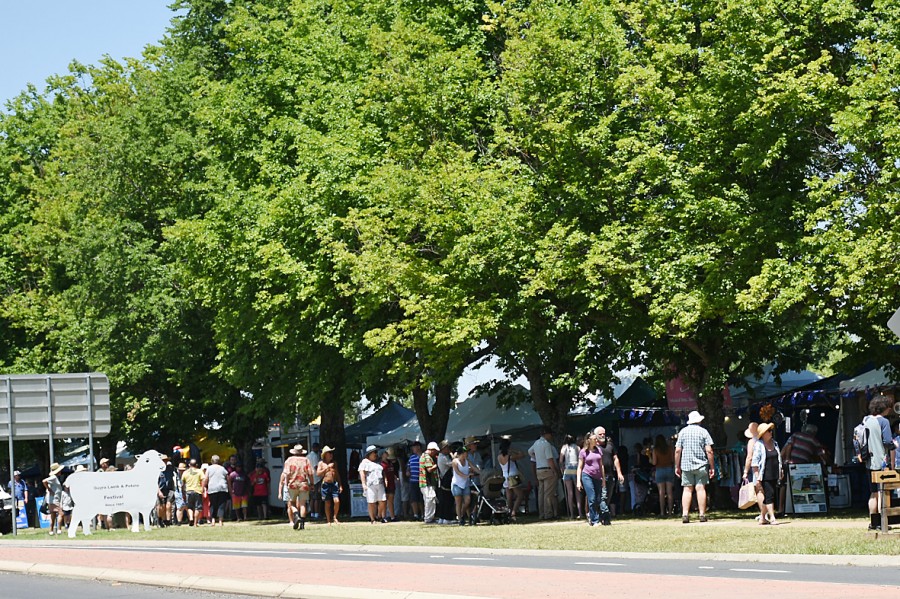 22nd Dec 2020
January this year will be a little different in Guyra with the iconic Lamb and Potato Festival being curtailed due to COVID-19. This year's event will be a one-day family fun day to be held at the Guyra Showground on January 23rd, from 9am to 4pm.
The event will condense many of the regular Lamb and Potato happenings into a single day including market stalls, food stalls, and entertainment.
Community groups are being invited to get involved and man a display stand to promote their group and what the town has to offer. Food vendors and service clubs are welcome to do BBQs or other food items. There will be a display of Classic Cars inside the ring at the Showground and a mobile stage will be set up with music all day. Children's activities will also be included.
Entry will be by gold coin donation at the gate. For more details phone Steve Mepham on 0404 485 585 or Mark Werts 0407 583 170
The Guyra CWA Evening Branch will hold an Art exhibition, which will be open from Friday January 22nd until January 26th at the GALA Centre in Bradley Street. The exhibition will be open from 10am until 3pm daily and will feature works from artists from Guyra, Coffs Harbour, Glen Innes, and Goondiwindi. Works will include painting, sculpture, garden art and ceramics and will be for sale. There will be some new and returning artists in 2021 and everyone is encouraged to come along during the exhibition and have a look.
This will be a COVID safe event, and there will be two opening sessions on January 22nd with tickets for sale at GALA or phone Anne Starr 0413 595 353 to reserve a ticket and pay at door.
The Guyra Local Health Committee will be holding a FREE Guyra Family Fun Day on January 16th. The event is to support and empower the community through the tough times we have all been through - drought, fires and Covid-19 to name a few. All the activities provided are completely free to participate in and this includes a free BBQ lunch. More details contact Alisa on 0431 720 958.
This event is being supported and sponsored by The PHN HNECC, Armajun Aboriginal Health Services, Armidale Regional Council and Kellogg's.