Rotary welcomes incoming team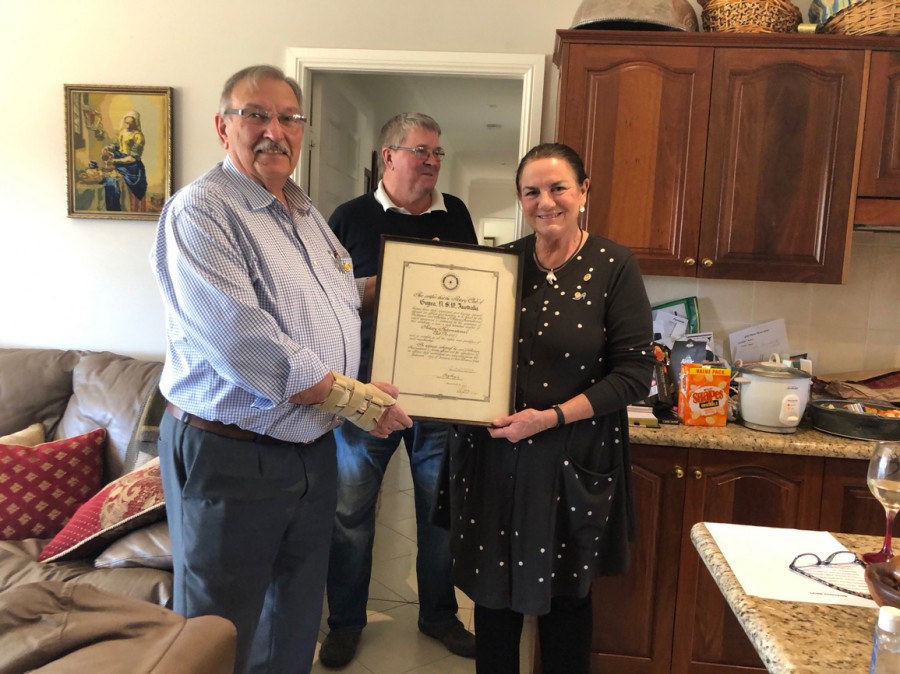 08th Sep 2020
The Rotary Club of Guyra held a Covid safe change over on the 1st August. Last year's President, Hans Hietbrink, presented the Club Charter to the incoming President, Wendy Mulligan.
Wendy has been President of the Rotary Club of Guyra several times in the past and brings a wealth of experience and Rotary knowledge to the role. The club executive members were presented with their Director badges before they celebrated the new Rotary year together.
The Rotary Club of Guyra has been serving the Guyra community since it was chartered in 1946. The Club's mission is to achieve great outcomes for our community, to develop our members and our younger generation, and to promote world understanding and goodwill.
When asked how he would describe the Club, Past President Hans Hietbrink said, "It is a friendly Club. Our meetings and social activities are fun. Our members and their partners work together on projects for the Guyra community."
The Rotary Club of Guyra meets on second and fourth Tuesday evening of the month at the Guyra Café.