Our history - Guyra & District Cricket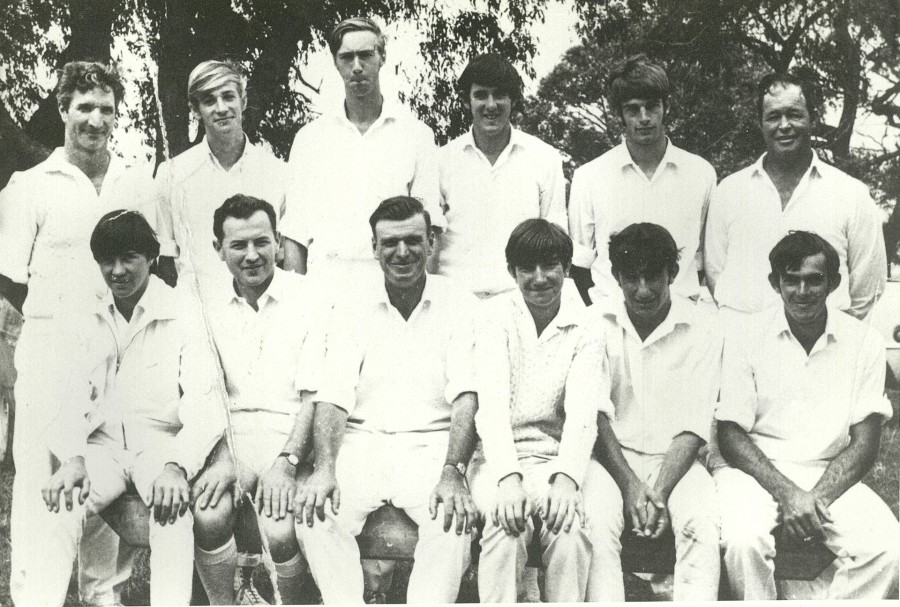 31st Aug 2021
Cricket was being played in the Guyra District before February 1886 a report in the Armidale Express February 26th 1886 stated;
"-the return match between Guyra and Black Mountain Cricket Club was played at Black Mountain and the home team was again victorious winning by 2 runs and 7 wickets.
The greatest good feeling prevailed throughout partly owning to the very good lunch provided by Host Scott, I should imagine to which great attention was paid, and ample justice done. The wicket was rather bumpy, and the ball hung considerably, but there are worse pitches than Black Mountain.
However, Mr. Scott is clearing the New ground about 50 yards from the railway station, and along the Black Mountain wicket will be a really good one, another match will be played at Black Mountain against Eversleigh."
Cricket continued to be played up until 1901 then there was a break due to the 1902 drought.
Then in late 1902 there were moves made to reform the cricket clubs on the district.
A report in the Guyra Argus October 1902: "A very nice pavilion has been erected in Guyra park for the convenience of cricketers, and the trustees deserves credit for the way they subscribed to have this long-felt want accomplished. Ladies can now visit the ground and witness a match from the pavilion, which is fitted with seats."
Also in October the North Guyra Cricket Club was reformed and that arrangements had been made with Mr Kearsey to put down a concrete wicket in North Guyra Park.
By 1920 there were 10 or 12 Cricket clubs, Black Mountain had formed 2 clubs G.U.O.O.F (their pitch was a "Parkdale") and Black Mountain.
In 1928 Black Mountain cricketers were at their peak, "Stump" White's bowling was so fast that at a district meeting held at Guyra, business was forgotten and the minutes reads "Stump White's bowling was so terrifically fast and injurious that the discussion was changed to 'How to prevent swelling"
Also in a match at Ollera the report reads: "Cliff Youman demonstrated he struck form. His batting and bowling was all that could be desired and Black Mountain wicket keeper had Ollera players scratching gravel- some thought he had a second Ball."
One ex Black Mountain cricketer stated that they would give any Club a 100 runs start.
The report in February 1931 reads: "that Black Mountain continued on their victorious career by easily accounting for Glenore by 361 runs. Bob Handebo retired 107 again notching a fine century, he was well supported by E. Handebo 66, and the two Youmans, B. Youman 39 and C. Youman 38. Black Mountain is still the old reliable combination which is so hard to defeat."
Guyra Historical
Research Group