Yes or No? Cast your vote in the referendum this Saturday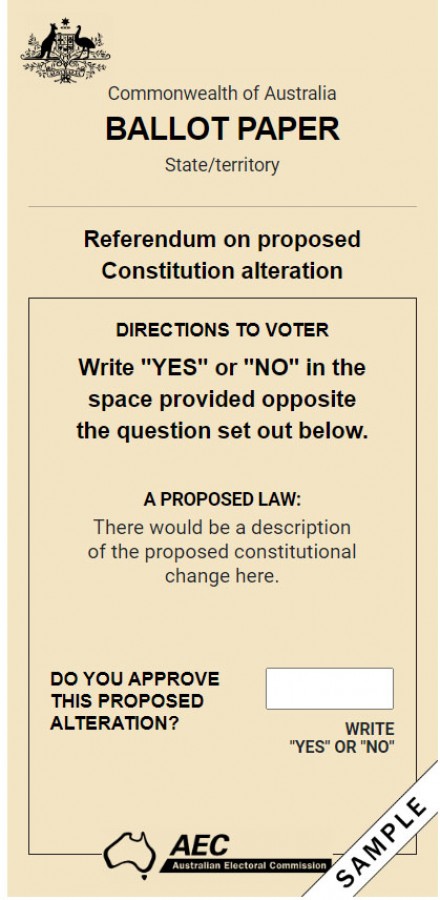 10th Oct 2023
The 2023 referendum is being held on Saturday, October 14.
Voting centres will be open on the day for people to vote in-person with locations and opening times on the AEC website.
Guyra voters should be aware that the voting venue for the referendum is the Guyra Community Hall. Voting centres will also operate at the Ben Lomond Hall and Black Mountain School. You can cast your votes starting a 8am and through to 6pm.
It's been 24 years since a referendum was held in Australia so for many voters it's either going to be their first, or the first in a long time.
The 2023 referendum will ask Australians whether to recognise First Nations people in the constitution through a Voice to Parliament.
About 6.4 million people will be voting in their first federal referendum on October 14 - based on age alone. With that comes questions, so here is our guide to the referendum process.
Do I have to vote?
Yes, like elections, voting in referendums is compulsory for all Australian citizens aged 18 and over.
People who are enrolled to vote in elections are already enrolled for the referendum.
A record 97.7 per cent of voters are enrolled according to the Australian Electoral Commission.
This includes an estimated 94.1 per cent of Indigenous voters - the first time this figure has been above 90 per cent in Australia's history.
Voters can check their details are correct on the AEC website, however it is too late to enrol.
What is the referendum question?
The 2023 referendum ballot paper will ask the following question:
A Proposed Law: to alter the Constitution to recognise the First Peoples of Australia by establishing an Aboriginal and Torres Strait Islander Voice. Do you approve this proposed alteration?
Voters will be asked to clearly write "yes" or "no" in a single box on the ballot paper. The AEC has a sample ballot paper on its website where you can practise completing a vote.
'Yes' or 'no'?
That's up to you to decide, but you can find out more about the proposal in an official pamphlet which was sent to all Australian households.
It's also available online, including in more than 30 languages, on the AEC website.
How is the referendum decided?
A double majority is required to pass a referendum into law.
This means reaching a national majority - at least 50 per cent voting 'yes' - and a majority in at least four of six states: NSW, Victoria, Queensland, Tasmania, South Australia and Western Australia.
Votes from the ACT, Northern Territory and Australia's other external territories only count towards the national majority.
The referendum will not pass if the majority of people nationally vote no, or if a majority of voters in at least three states vote no.
When is the result announced?
Counting of ballot papers will begin at 6pm local time when voting centres close on October 14.
That night all votes cast that day will be counted as well as most of the early votes.
The timing of the result being declared depends on how close it is, with the AEC cautioning it may take days or weeks for additional pre-poll, overseas and postal votes to be received and counted.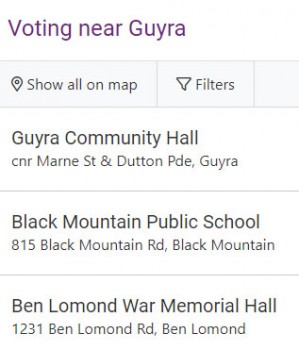 click for larger image