Local student selected for rural leadership program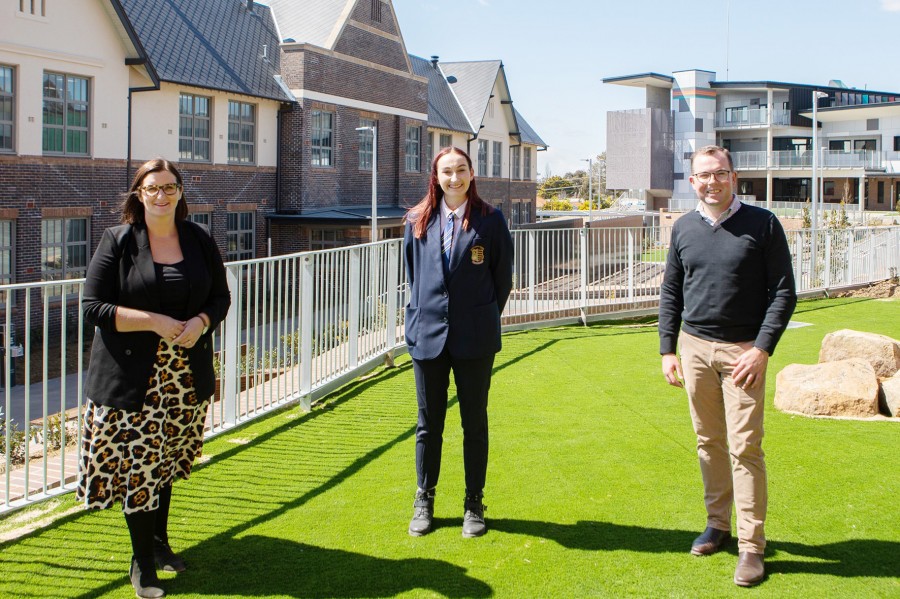 08th Sep 2020
Guyra Central School student Cordelia Lloyd is one of nine high school students from across the region who have been selected to participate in a new program aimed at boosting the aspirations and leadership capabilities of young people in rural and regional schools.
The NSW Rural Youth Ambassador 2020 Pilot Program will immerse Cordelia, along with Year 11 students from
Inverell, Moree and Warialda in six months of leadership development, advocacy and learning
Launching the program this week, Northern Tablelands MP Adam Marshall said that as young people enter the final years of school it is a golden opportunity for them to build positive leadership skills which will take their peers and communities forward.
"Rural towns offer a range of fantastic opportunities for young people to exercise leadership and develop public speaking and citizenship skills like Lions Youth of the Year or Rotary Youth Exchange," Mr Marshall said.
"This pilot program builds on those experiences by offering young leaders the chance to share ideas, engage with successful business and thought leaders, explore youth programs with key decision-makers and most of all energise each other."
"Each of the Rural Youth Ambassadors will emerge with enhanced leadership skills and knowledge, plus stronger confidence in their future and a network of peers with whom they share interests and aspirations.
Minister for Education Sarah Mitchell also welcomed the initiative, which is a collaboration between the government, Aurora College and the Country Education Partnership.
"Through this pilot program these student leaders will become a voice for their schools, their communities and the areas where they live," Ms Mitchell said.
"They will also have a greater engagement in shaping rural and regional education by contributing reflections, feedback and comments about their own schooling."
The NSW Rural Youth Ambassador 2020 Pilot Program will commence next term with the young leaders participating in online forums, discussions and working groups ahead of a planned three-day forum in Term 4.