Schools out for Year 12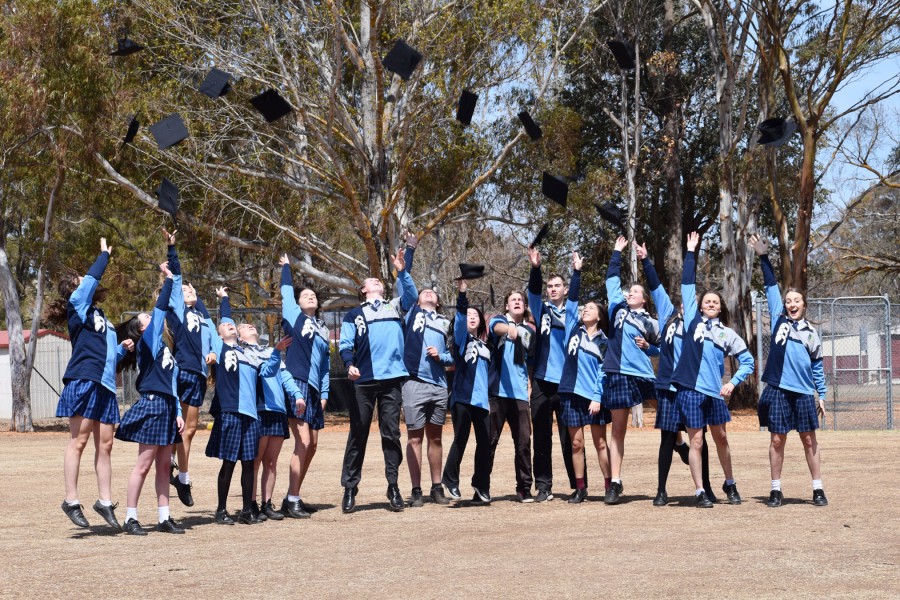 02nd Oct 2019
Guyra Central School farewelled the Class of 2019 last week bringing to a close 13 years of schooling for the students who began their education in 2007.
Students, staff and family celebrated their schooling successes last Friday beginning with a traditional breakfast, followed by a valedictory assembly where each of the year groups shared their special memories of this year's cohort.
Principal Michelle Nicholson said that during that time many firsts have been experienced. The first day of school, first disco, first running race, first overnight excursion, and lots of lasting memories have been made.
"Today is not just finishing secondary education, it's commencement - our work is done and we couldn't be any more proud of you all," Mrs Nicholson said.
"On behalf of the entire Guyra Central School community, thank you for all you've done to enrich our school.
"As each of you enter this new next chapter, we wish you all the very best of luck for the HSC and beyond."
Each year the departing Year 12 students select a recipient from years 7-10 to receive the 'Positive Recognition Shield' for their positive contribution to our school and community.
This year's award went to Claire Davidson who was presented with the award during the Valedictory Assembly.
As a parting gift to the school, the Year 12 students purchased a trailer for the school's new bus which will benefit students for years to come.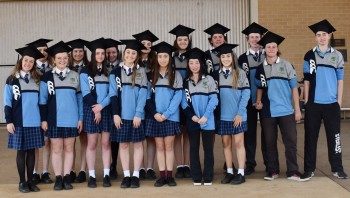 click for larger image