Chamber choir Fiori Musicali performs in Guyra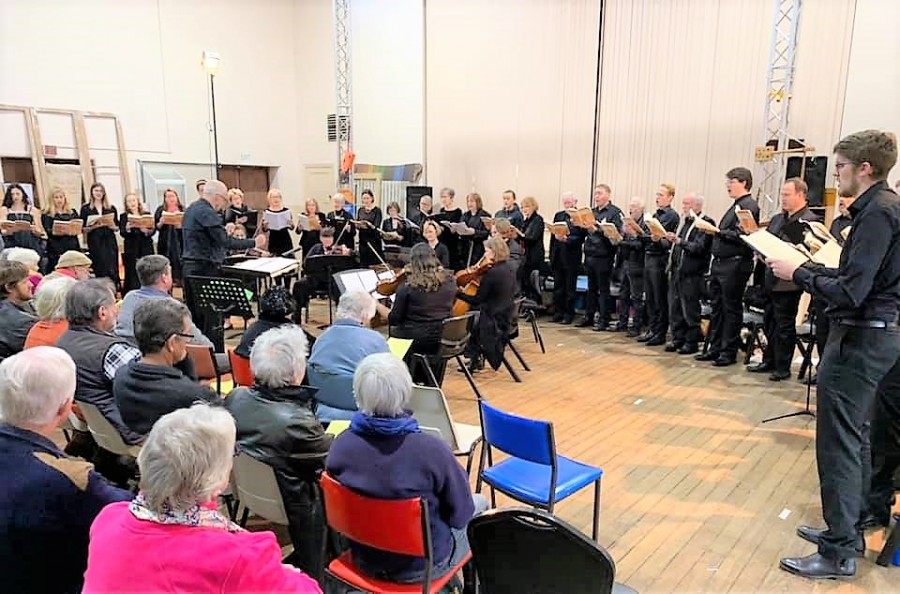 26th May 2021
Armidale's chamber choir Fiori Musicali performed in Guyra on May 22nd, and were given a warm reception on a chilly afternoon.
Conductor Bruce Menzies had promised a program of 'exuberant' choral music would be performed, and it certainly was.
Two choral pieces by the baroque composer George Frederick Handel were featured along with Johann Sebastian Bach's E minor flute sonata.
The program opened with the noble anthem Let thy Hand Be Strengthened, one of four written for the coronation of George II in 1727, and closed with the show-stopping Dixit Dominus.
The choir features 31 talented singers led by Mr Menzies and accompanied by a six-piece ensemble.
New England Conservatorium of Music CEO Chris Clark played the flute in the challenging sonata, which at one point requires 46 semiquavers to be played consecutively without a breath.
The program was also performed in The Armidale School's Hoskins Centre at 8pm.