Show season starts with success at Glen Innes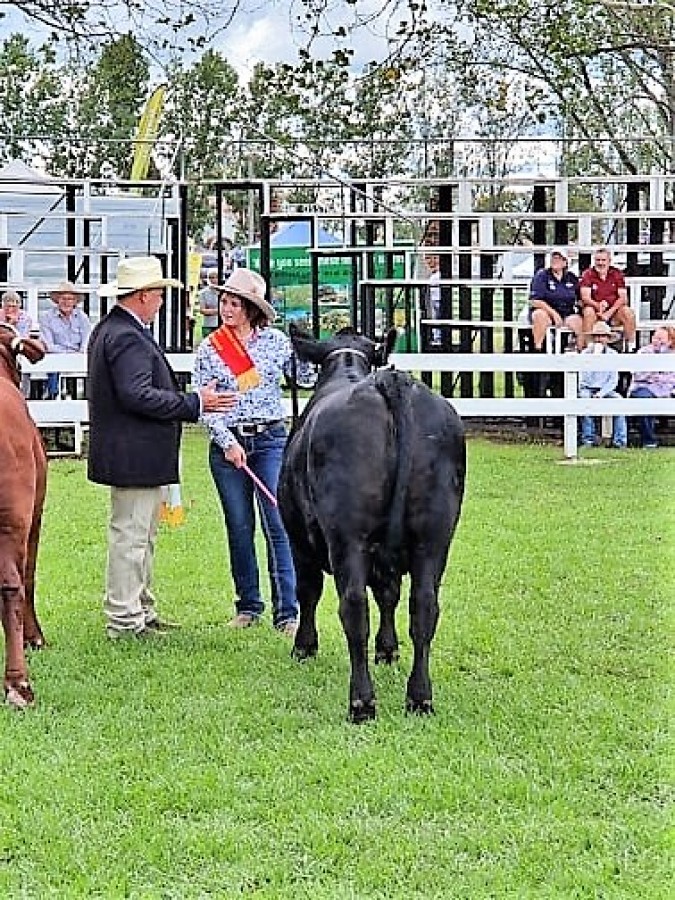 04th Mar 2020
On Friday 14th February 2020, senior Agriculture students from Guyra Central School attended the Glen Innes Show with Mr Miller and Mrs Sandy Morgan.
It was a busy couple of days with students not only competing in a range of junior judging activities, but also preparing and showing eight head of cattle.
Students did really well in all areas with Stephanie Cameron being awarded Reserve Champion parader out of approximately 80 students from schools across the region being the highlight.
As for the cattle, Pepper placed third in her class in the heifer show which was a great achievement in a highly competitive class. She also won Champion Simmental female, while Chad won Champion Simmental male.
Betty placed 2nd in the Murray grey cow class, with Titan placing 3rd. Quincey was also awarded Champion Steer.
A big thank you to Sandy Morgan and the students for all of their time and efforts over the weekend.