Spotlight on business - Burgess Garage Car Museum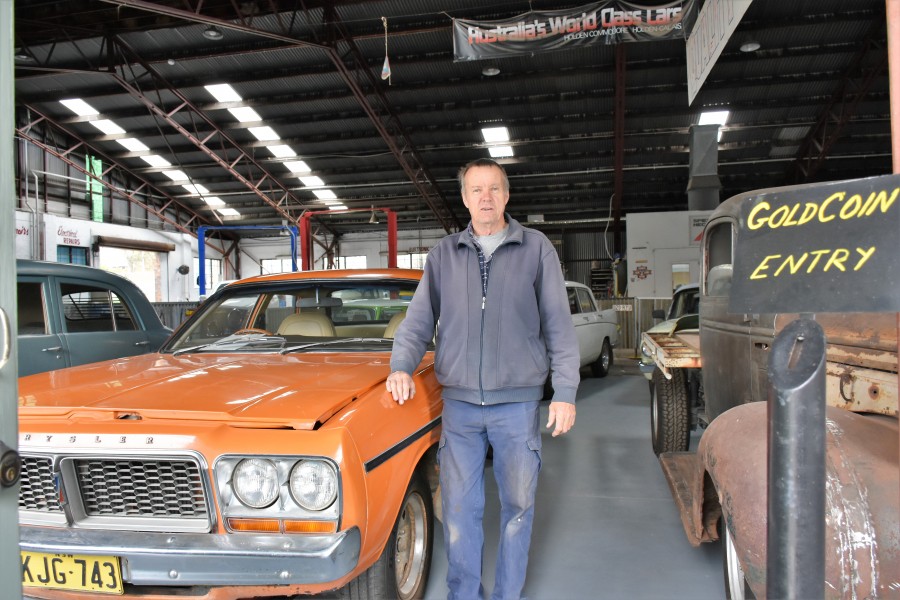 29th Sep 2020
When did you move to Guyra and what brought you here?
We arrived in August, 2018. We moved here for the weather and the size of the town.
We had stayed at the Mother of Ducks lots of times and always found everyone friendly and welcoming.
Why set up a car museum?
Surely that's every man's dream. We had 3 old cars already and it seemed a logical fit for an old garage. The space has meant we have been able to collect more.

How long have you been in business?
Just the two years.

How many staff do you employ?
The type of business allows us to manage on our own with some help from our daughter and son-in-law.

What services do you offer?
We hope that we provide an extra interest point for visitors and locals alike and that visitors are encouraged to stay a little longer in Guyra. We also run a second-hand bookshop which gives people something else to look at.

What is the best/worst thing about owning your own business?
The best thing is the interesting people you meet. We really haven't come across any worse things yet.

How have things changed since you started?
As it's only been a short time, things are still improving. We hope to change our displays over and are always looking for different display items.

What effects have challenges such as drought, bushfires and coronavirus had for your business?

We have been fortunate that our business is purely a hobby, so financially, hardships that
normally affect businesses, are not so bad for us. However, it has been difficult to see our
community struggling. We always try and present a positive outlook to our visitors. We want them to come back.

Do you get good feedback from your customers?
Yes, everyone likes to come in and talk about their cars. It's wonderful that repeat visitors have begun to call in to see what's changed.

Any advice for people starting out in business?
Go for it, but perhaps don't be as naive as us, do your homework better and follow your dream.
Final thoughts?
Guyra is a great town, we have enjoyed becoming part of the community. We are really pleased and surprised by where our visitors have come from.