Record breaking sale for Glenavon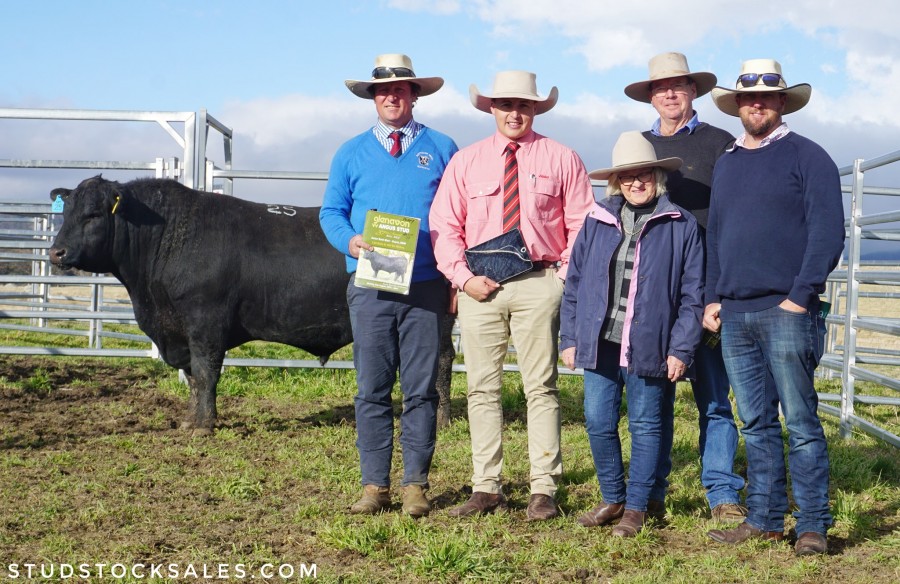 10th Aug 2021
Glenavon Angus held their 37th Annual Bull Sale on Monday 2nd August, which resulted in a full clearance of all 103 bulls offered. The 2021 sale saw Glenavon break several of their own stud records, including the top price 2yo bull selling for $40,000, a yearling Bull lot 51 selling to $26,000, and unjoined 12mo old heifers topping at $3,500.
Overall the 2yo bulls averaged $15,273 and Yearling bulls averaged $12,166 which were also new records for the stud. The top priced bull Glenavon Enhance Q042, who was used in the stud as a yearling, is from an outstanding female longevity pedigree, and sold locally to the Lindeman Family, Wollomombi. Whilst many bulls sold locally, good drafts were sold to Northern Queensland and as far south as the western districts of Victoria. The line of 94 top of the drop EU heifers were purchased by a Wagyu operation in southern Queensland.
In his opening remarks prior to the sale, Richard Post reinforced the stud's key focus on females, longevity, structure and fertility. The 2yo bulls offered were just weeks old when Richard took them away with their mothers on agistment to western NSW in the depth of the drought in 2019. All that time away from his wife Prue and three young children in an attempt to keep the Glenavon stud and commercial herd together, was rewarded with the result of this year's sale.
Attendees at the sale were treated to a slow smoked brisket lunch and a remarkably mid August day. Richard and Prue Post would like to thank the local community for their ongoing support of their breeding program, Elders Guyra for managing the sale and key members of the Glenavon team Dan & Emma McLennan and Cody Clarke.