Main street upgrade works set to restart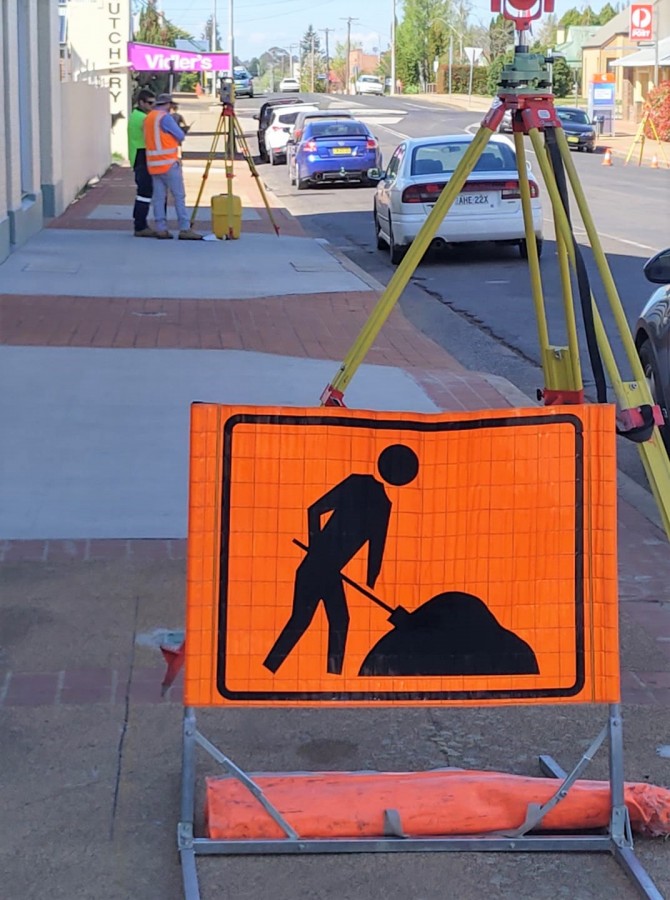 06th Oct 2020
Guyra is a step closer to having a new and improved main street, with the $3.0 million Bradley Street upgrade gaining momentum. The second stage of road works between Nincoola Street and Mackenzie Street will soon begin, with the design review now in progress. Essential Energy work on the overhead powerlines is also set to commence once designs are finalised.
Armidale Regional Council's Interim Administrator Viv May says it's an exciting step for the long awaited project.
"We are waiting on Essential Energy to finalise the designs for the recommissioning of the building awnings along Bradley Street, which will allow for the installation of the new overhead powerlines," he said.
Landscaping between Ollera Street to Nincoola Street is also underway, after it was put on hold last year due to the drought. Recent rainfall has meant planting can now begin. A mural to be created by Melbourne artist James Price will complement the landscaping, and the community will soon be able to have their say on what design should be chosen.
"The landscaping will breathe new life into the main street, and make the town more attractive to both locals and tourists," said Mr May.
"Unfortunately the Melbourne COVID-19 lockdown has meant Mr Price can't reveal the designs in person, however, he is working on a video presentation that the public can view, which will be displayed for community consultation," said Mr May.
"The artwork is based on works by students from Guyra Central School, so it will be a true tribute to the local community."
Along with the installation of new seats, garbage bins and a footpath reinstatement earlier this year, a new street stall shelter will be installed later this month.
The first stage of the road works between Ollera Street and Nincoola Street were completed in October last year, and landscaping is expected to be finished by December.