Rotary Pride of Workmanship Awards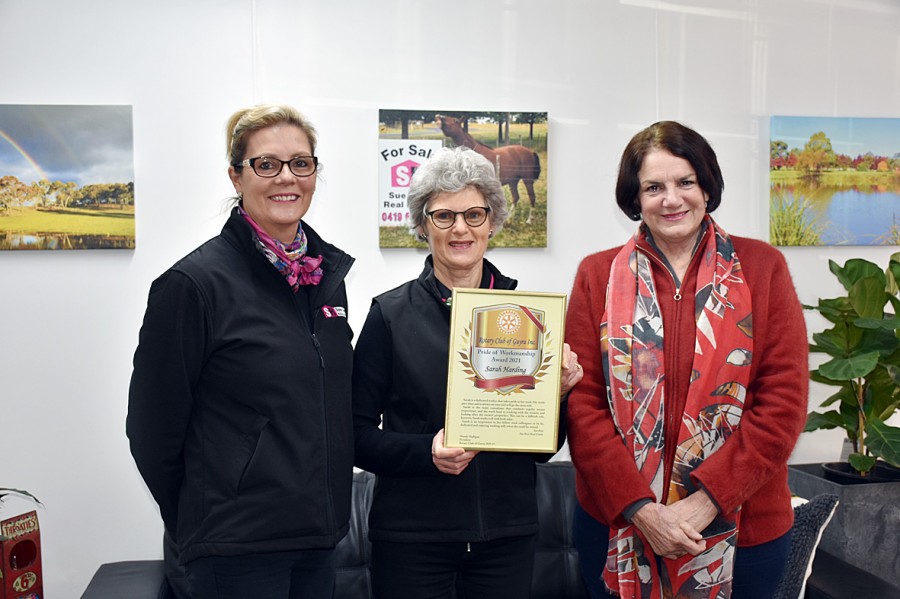 10th Aug 2021
Wendy Mulligan, President of the Rotary Club of Guyra last week presented Pride of Workmanship awards to local employees. Guyra Rotary Club has sponsored these Awards since 2003. It is a reminder to employers of the benefits to all that flow from supportive teamwork within the workplace.
"It was a privilege being able to honour the 2021 Pride of Workmanship Awardees for their outstanding dedication, attitude and commitment in their work places," Wendy said. "Their attitude to their work and their interaction with their work mates and the community helps to make our town the best place to work and live."
"Our town is fortunate indeed to have flourishing businesses with such enthusiastic and committed staff who care about their town, themselves and what they can do for their customers.
"They don't regard their employment as just a job, they take that extra step to ensure excellent customer service.
"There is a sense of responsibility to do a job well and exceed expectations. This is one of the greatest assets that people working in our town can bring to building our community and making our town a better place to live."
The concept behind these awards is to help local businesses to publicly recognise their employees who consistently exceed expectations. The employees in our town are the most valuable asset that our business community has. Through their good work, business will prosper and our community will continue to grow.