Preschool sets example with water savings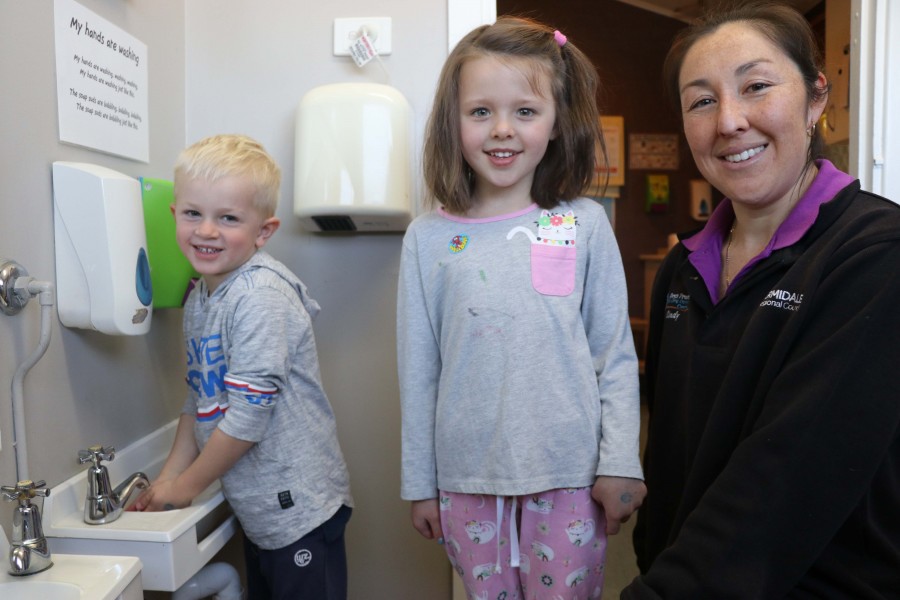 24th Jul 2019
The drought might be impacting on crop planting throughout the State but Guyra Preschool and Long Day Care Centre is proving it's never too early to sow the seeds of knowledge.
The centre's educators have been running a number of activities to teach the children about the drought and the need to conserve water – with the knowledge these messages are taken home to the children's families.
At the same time, the centre has cut its own water consumption by around 800 litres per day.
Water-efficient taps, using grey water on the preschool's vegetable garden and hand-washing practices that ensure water isn't wasted have all contributed to the reduced consumption.
"Environmental sustainability is a central focus of our educational activities, teaching the kids about how their actions can affect the world around them," the preschool's Nominated Supervisor, Amanda Campbell, said.
"In response to the drought, water conservation learning is now woven into our daily activities, whether it's art and craft, story time or washing their hands before eating.
"We also have frequent conversations about Guyra's water issues, including visits by community members to provide further insight."
The centre even has a roster of water monitors in the preschool room, so children have ownership over their own water consumption practices and put their newfound knowledge to work.
While the children are gaining extensive knowledge about the drought and water saving, the message is also going straight to the families through newsletters, displays, free shower timers and the preschool's Facebook page.