Memorial Park now a reality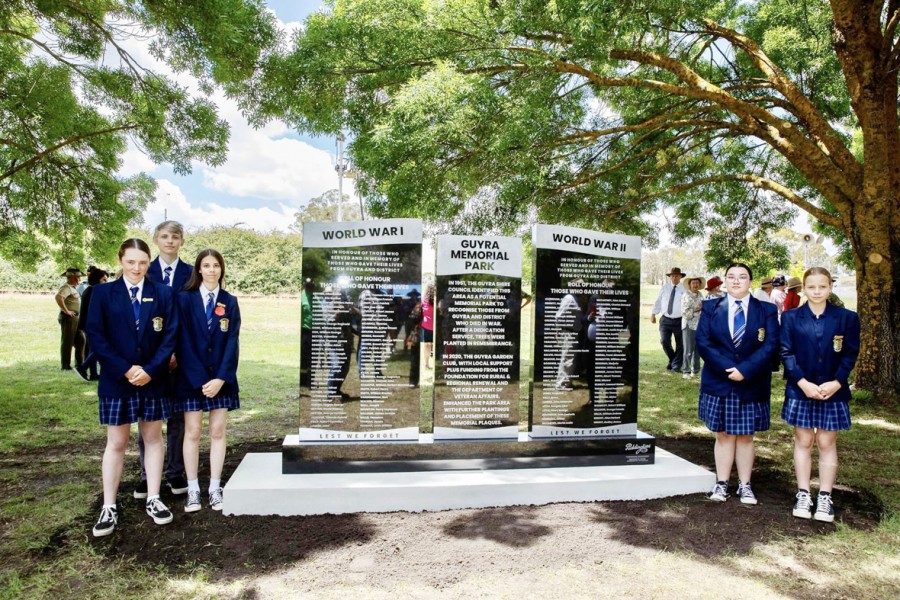 14th Nov 2023
Seventy two years after it was first envisaged the Memorial Park in Guyra is now complete.
The Park, and associated facilities, were officially opened as part of Remembrance Day commemorations on Saturday November 11th.
The land was set aside for this purpose as outlined in an article in the Guyra Argus dated September 7th, 1951
"Memorial Park for Guyra
As part of its Jubilee celebrations Guyra has dedicated piece of land next the Council Chambers as a memorial park to those who fell in the world wars.
At the dedication ceremony, Rev. C.G. Mathieson said:
"A park is a very lovely place where we will hear the happy voices of children; where we will meet together for a yarn and fellowship; a trysting place for young lovers; a place where the aged will pause to rest amongst the loveliness of God's providence.
"As we pass by we will remember that good men died that we might have such a place of rest and peace and joy. Here on these few square yards of ground can be built up a lovely symbol of our gratitude."
Remaining true to the original vision, the park has now been enhanced by planting an Avenue of Trees, the placement of Memorial Stones, the building of a Mandala Garden with a Rotunda in its centre and a new BBQ shelter.
Remembrance Day was a fitting day to declare the new facilities open.
Following the Remembrance service at the Soldiers Memorial Hall, the assembled crowd commenced a walk south, where they witnessed the opening of the BBQ by Rotarian David Kanaley and ARC Deputy Mayor Todd Redwood.
The next stop was to view the Memorial Avenues of Trees planted by the Guyra Garden Club (GGC) with an introduction and explanation of the journey to completion by former President Wendy Mulligan.
This was followed by a Ceremony to unveil the Memorial Stones with Sharon Bowles from the GGC, outlining the story behind the stones which commemorate members of the armed services who were killed in action during both World Wars.
The stones were unveiled by students from Guyra Central School.
The Mandala Garden represents Earth (army), Fire (other services), Air (Airforce) and Water (Navy). David Kanaley provided an overview of this garden which was designed by the Garden Club and constructed with assistance of Armidale Regional Council.
The final part of the Memorial Park is the CWA funded Rotunda. The story behind the Rotunda is featured on page 2 of this week's Gazette.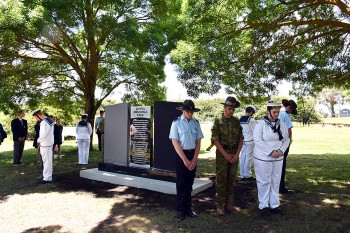 click for larger image