Free community BBQ this Sunday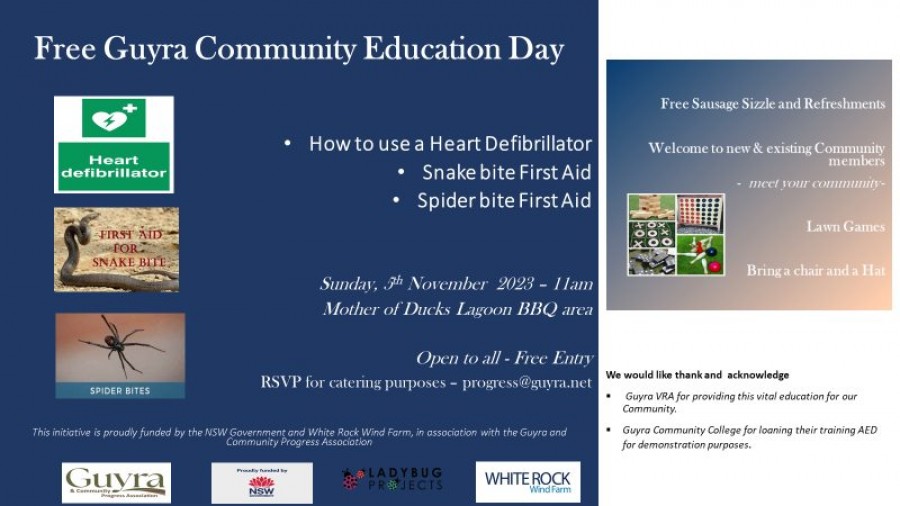 31st Oct 2023
The Guyra and Community Progress Association will host their first 'Welcome to Guyra - Meet and Greet BBQ' on Sunday November 5th.
A free steak or sausage sandwich along with other delicious goodies and games for the kids is planned.
The event will be held at the Mother of Ducks Lagoon BBQs commencing at 11am.
Guyra VRA will be on hand to give demonstrations on using a Defibrillator as well as other vital skills such as treating Snake/Spider bites.
Everyone is welcome! For catering purposes, please RSVP to progress@guyra.net.