GLENRAC welcomes new Sustainable Ag Project Officer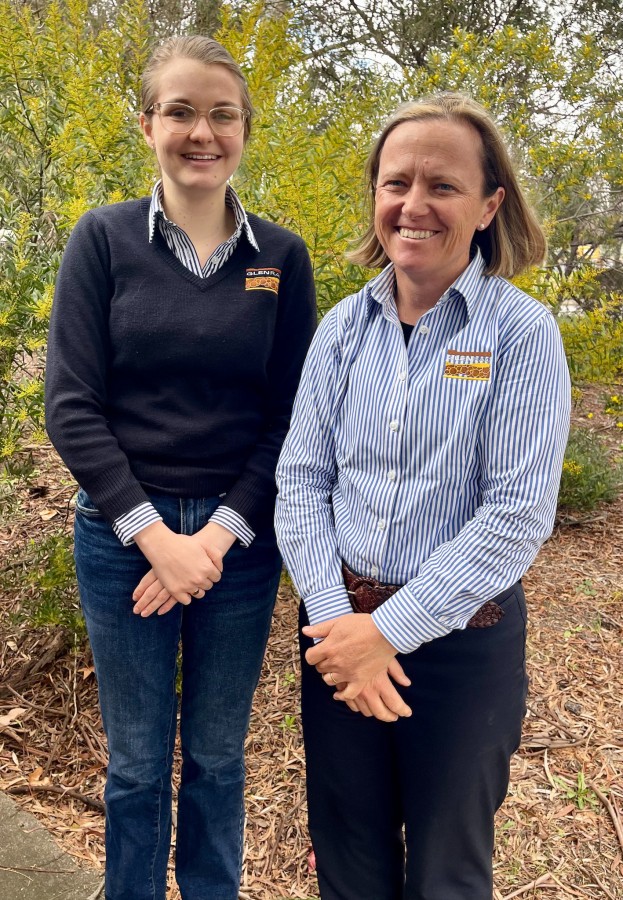 02nd Aug 2022
The Glen Innes Natural Resources Advisory Committee has welcomed a new Project Officer for Sustainable Agriculture to their ranks.
Emma Tilley will be based full-time at the GLENRAC office and her work will focus primarily on assisting farmer's to improve their resilience in the face of a changing climate.
Growing up on a cattle farm in QLD's Scenic Rim, Emma later moved to Brisbane to study a Bachelor of Science, majoring in Zoology/Ecology.
'I was really interested in environmental, agricultural and conservation science. For my honours year I did a research project looking at the correlates of feral cat distribution across Eastern Queensland,' said Emma.
'I've always had a love for the land and for nature, so it's exciting to be able to combine two of my passions to make a positive difference in both the agricultural and environmental fields. It's such an important area of research and innovation and a really exciting field to be in.
'I'm really looking forward to getting to know and working with the locals – the morning and afternoon teas at the GLENRAC events is also a nice bonus!'
Emma's activities will be funded primarily through the Future Drought Fund, a project that involves partnerships with University of New England and Southern Queensland & Northern NSW Drought Resilience Adoption & Innovation Hub (SQNNSW) over the next two years. Her appointment reflects the growing momentum of GLENRAC as the organisation continues to attract funding from highly regarded bodies.
GLENRAC Chief Executive Officer, Kylie Falconer said that Emma will be working across mainly new projects GLENRAC has been fortunate to attract, including Future Drought Fund activities to improve farmer's resilience in the face of a changing climate.
"Her activities will include working with farmer's in the region to build skills in climate forecasting for feed budgeting purposes and pasture management, soil testing, farm water supply and water management and the use of drone technology for weed mapping and follow up control.
"Emma is also busy organising the next Young Farmer catchup at the Deepwater Brewery to be held in August which builds on the success of the last Young Farmer event."
Farmers interested in partaking in the Future Drought Fund project are encouraged to get in touch with the GLENRAC office on 02 6732 3443, or drop in to the GLENRAC office at 68 Church St, Glen Innes NSW 2370.