30th Bowls Carnival underway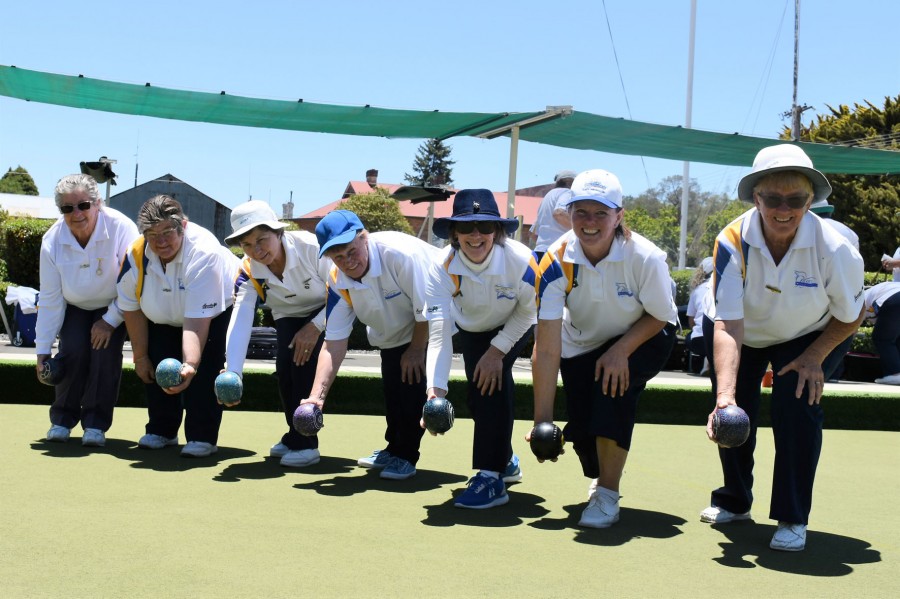 04th Dec 2019
It is that time of the year again when the Guyra Bowling Club Showcases its Club and facilities with the running of the annual Bowls Carnival. Play commenced on Tuesday December 3rd with the Open Women's Triples and the action will continue until Sunday.
On Wednesday, December 4th the Mixed Triples are being played and the Carnival proper gets underway on Thursday, December 5th with the Schweppes Three Bowl Pairs being played.
A full field of 32 teams have entered the Pairs with teams coming from, Armidale City, Inverell Sports, Mona Vale, Glen Innes, Kootingal, Kew, Gunnedah, Guyra along with a number of composite teams. Total prize money $3800 with a first prize of $2000.
Saturday, December 7th and Sunday, December 8th will see the Regional Australia Bank Triples played with a full field of 32 teams entered with teams coming from Mona Vale, Inverell Sports, Armidale Ex-Services, Kootingal, Armidale City, Kew, Glen Innes, Nambucca, Gunnedah, Guyra and a number of Composite teams.
Total prize money is $3810 with a first prize of $1200. Any bowlers wishing to fill a vacancy or for any further enquiries please contact the Bowling Club on 6779 1499 during working hours.
Thanks to the major Sponsors Schweppes (Pairs) Regional Australia Bank (Triples) and also BCIB Bowling Club Insurance Brokers, Aristocrat, Hotel Liquor Wholesalers,
Jacobs Creek, Tooheys, Asahi (Schweppes), Grant Burge Wine, Stanley's Hot Bread Shop, Barry & Helen Presnell, Geoff & Bertha Reeves, and David Wilcox.