Plans to get trains running again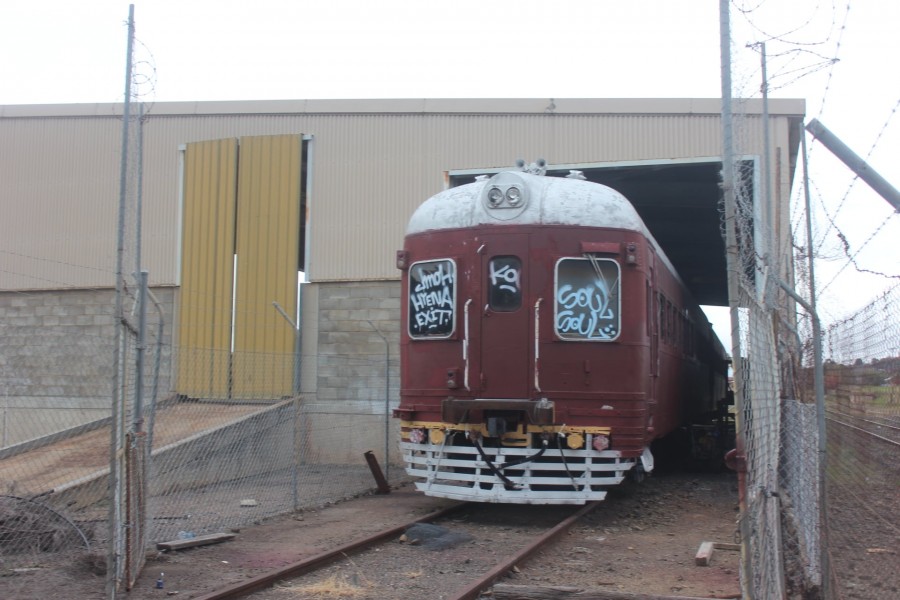 26th Jul 2022
New England Railway Inc. (NERI) is back on track after a few years with minimal activity.
In October 2021 a new board took over what was essentially an organisation heading towards wind up. The new board brought extensive railway, management, and legal experience and have recently released a business plan which could see the first train running in around 12 months.
Armidale locals and visitors may have noticed the once overgrown railway yard and graffiti covered trains slowly transforming into something more presentable. The graffiti is gradually being removed and weeds and grass are now under control.
Unfortunately, with increased activity there have been increased break ins with over $30,000 worth of damage caused in one night earlier this year. Extensive work is being undertaken by a small band of volunteers to improve fencing and lighting. An application was also made some months ago to Armidale Regional Council to allow an extension of the current lease area to allow further security and access improvements.
Business planning has been undertaken by the new board with plans now underway to send one of the trains to Lithgow Workshops for a full restoration. Whilst some of the work is beyond local expertise, NERI would like to support local businesses as much as possible so would love to talk to any glaziers, painters, flooring installers, carpenters, and upholsterers who would be interested in providing their services. Once the first train is moved work will commence on train number 2 of 3 with plans to do the majority of work locally.
Initially NERI plan to run south and work with local tourism and hospitality businesses to provide a range of off train experiences. There is also potential to run shuttle services to major events such as the Tamworth Country Music Festival.
In the longer-term NERI is working with a range of organisations to be able to run north. This includes working a company trying to set up a manufacturing business at Llangothlin and a rail infrastructure management company. The long-term goal is to run both north and south and use local contractors to assist with maintaining the trains.
Initial modelling shows that NERI could attract up to 25000 travellers each year running north with additional rail tourism operators also interested in increasing visits to the area.
NERI is currently trying to raise $410,000 through donations and grants which will see the first train up and running. They are keen to talk to anyone that would like to donate, and any businesses that would like to provide sponsorship. Membership is also open and for those willing to help there is plenty to do.