Ladies frock up for Women's Day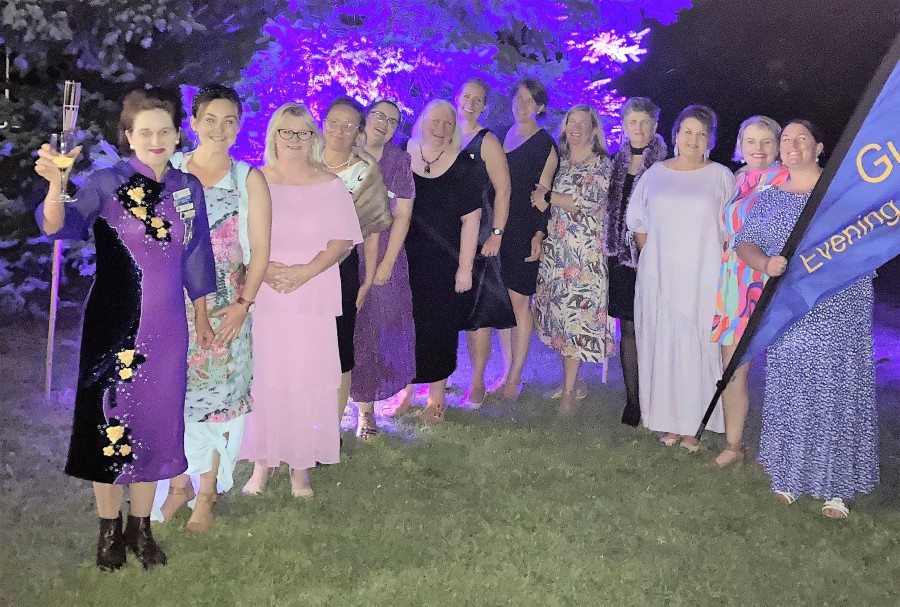 14th Mar 2023
International Women's Day was celebrated in style with the CWA Guyra Evening Branch hosting a cocktail party at the Guyra War Memorial Hall last Friday night. Over 80 ladies were in attendance for the evening and enjoyed drinks and canapes on a beautiful autumn evening.
Guest speaker Sam Kauffmann from Eve Flowers at Uralla spoke about her journey from working for the UN in Kosovo to buying a small farm at Uralla, planting some trees and opening a florist. Sam shared her challenges of owning a small business and juggling parenthood as well. Sam gave the audience some tips in floral arranging and then how to turn an arrangement into a bouquet.
The second guest speaker was Kiya Handley from ABC Radio who spoke about her career in radio and the personal challenges she has faced in the last couple of years. Kiya also shared her empowering stories of travelling Australia and the world as a solo traveller. Kiya then introduced the audience to her other passion in life – the sport of Roller Derby, which sounded a lot like fun and danger all rolled into one!
The CWA Guyra Evening Branch would like to thank Emma McLennan for the amazing canapes and deserts, Laurie & Tom Smith and Justin Matthews for pouring the drinks with a dash of charm, Michelle Murray of Bush Botanical Designs for donating a beautiful piece of artwork for the silent auction, Helen McKemey for assisting with the floral decoration for the hall, Justin Matthews for his stunning array of lights that shrouded the hall in purple light – both inside and out and to all of the wonderful CWA members who assisted in making the event a huge success.