Rail trail business case on track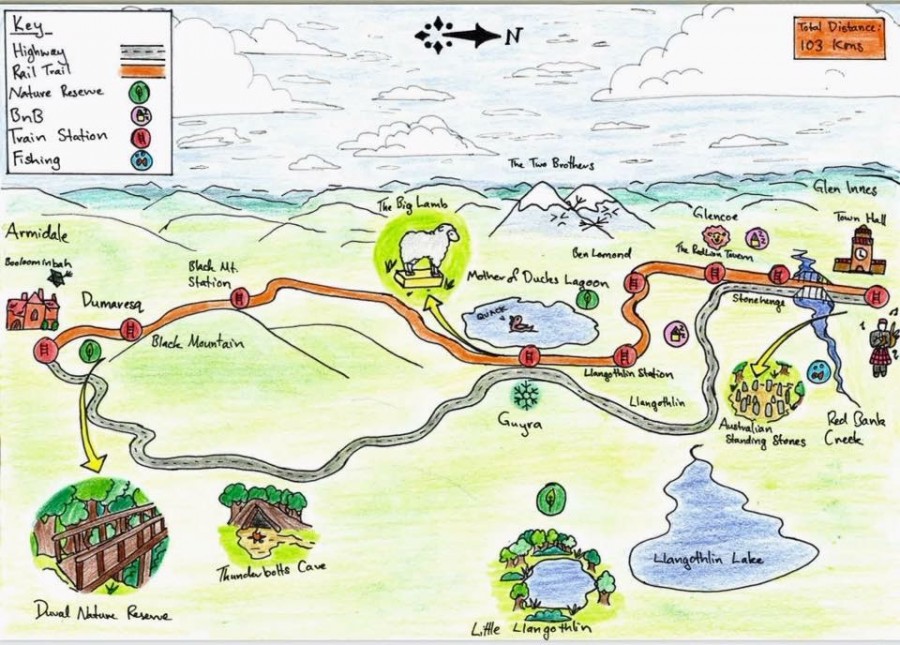 22nd Oct 2019
Following the success of the recent local community crowd funding campaign, the detailed Business Case for the proposed New England Rail Trail has been written and drafted by Regional Development Australia Northern Inland (RDANI).
The document is now ready for submission to both Armidale Regional Council and Glen Innes Severn Council for their recommendations. In November 2018, both councils moved to endorse the development of the rail trail.
The business case has highlighted some very positive economic outcomes for the New England Region, their towns, villages, businesses and importantly local communities. The proposal is for a 2.5m wide, 103km gravel-surfaced rail trail running from Armidale to Glen Innes.
Some of the key outcomes identified by the business case are increased visitation to the region conservatively estimated at 15,000 new day-trippers per annum. There are also estimations of an additional 14,000 overnight visits of up to three nights for new visitors and 37,000 local users for walking, hiking, cycling, events etc. The rail trail could generate $5.77M of new tourist expenditure in the region each year after four years of operation.
The New England Rail Trail business case found the quality of the railway stations to be outstanding and possibly the highest quality of restored and maintained railway stations along any stretch of disused railway corridor in NSW. These stations have so much potential and provide great opportunity for the development of trail-related businesses such as cafes, bike hire, heritage displays and a general drawcard for enthusiasts.
The establishment of a rail trail would also see a productive use of an asset that has been abandoned for over 30 years, with a positive health and safety benefit to residents of all ages.
Maintenance costs could be covered by the gifting of the existing steel and sleepers to both councils, which could then be sold. This follows the precedent set for the Riverina Highlands trail. New fencing right along the edge of the 6m corridor and fencing closer to the trail would allow for ongoing grazing access to the "remnant" corridor.
The local crowd funding campaign has again showed overwhelming community support. The New England Rail Trail Committee would like to sincerely thank the many members and businesses of our community for their donation and support in these extremely tough economic circumstances that we are currently facing.