Spotlight on NEW Business Highland Speech Pathology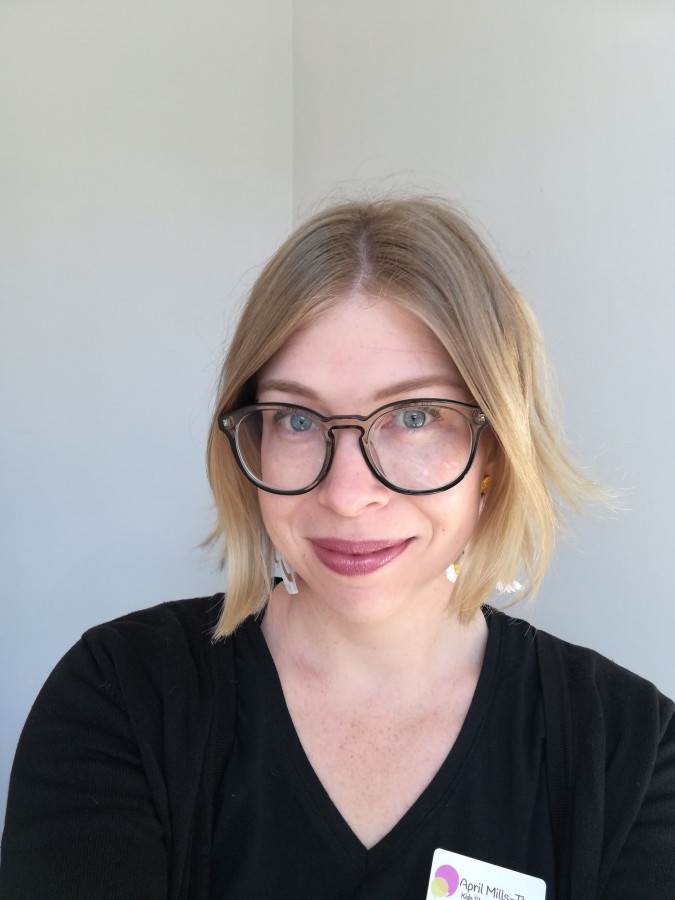 26th Jan 2021
What is the name and nature of your business?
I run a speech pathology practice called Highland Speech Pathology. Speech pathology is much broader than you'd think but also more niche - it's not just lisps! As a 'speechie', I work with people aged 1 to 101, on everything from understanding what is said to them and following directions, using words, grammar and sentences to communicate with others, speech sounds in their talking, reading and writing, voice problems, swallowing problems, stuttering, and social skills (as in how to interact with other people).
I work with kids and adults who have developmental delays, intellectual disabilities, Autism Spectrum Disorder, Cerebral Palsy, Parkinson's Disease, stroke, brain damage, Down Syndrome, the list is endless. I also work with people who can't or don't speak at all, helping them find other ways to communicate and helping their families or carers learn to communicate with them and understand them.

Tell us a little bit about yourself?
Hi, I'm April Mills-Thom. I'm originally from Glenreagh (near Coffs Harbour), but I've been in the area for a while on-and-off. I started studying at UNE in 2009 and lived in Armidale for 5 years, then I went away and worked in Coffs and studied at the Gold Coast for another 5 years but came down on weekends and holidays to see my partner, who is a farmer in Guyra, during that time. I finally moved to Guyra for good in the middle of 2020 when I got a job in the area as a Speech Pathologist. I live on the farm full-time now and there's been no looking back!
How long have you operated this business?
I started right before Christmas, so it's still very new!
How many staff do you employ?
None - it's all me! I'm the director, speech pathologist, administration assistant, and tech support.
What services do you offer?
I offer speech pathology assessment and therapy for clients who are under the NDIS, private, or funded under Medicare. I also provide support to client's families, carers, support workers and teachers by giving them training and strategies to use, to help that person communicate or practice their target skills. I can also give advice to people looking for funding avenues, e.g. first steps to apply for NDIS funding.
I'm a mobile service at this stage, which means I don't have an office and I see clients at their homes, schools or in the community, but I'm looking into renting a room in town - watch this space!
What is the best/worst thing about owning your own business?
The best thing is the freedom to do things properly and how I know they should be done, instead of dealing with bureaucracy and the shortcuts you might be encouraged to take when you work for someone else in a bigger company. I can give my clients the best care without having to worry about getting in trouble for it!
The worst thing is doing all of your own accounting paperwork, and dealing with things like taxes, GST and insurance. But it's a small price to pay!
What effects have challenges such as drought, bushfires and coronavirus had for your business?
So far it's been the Coronavirus restrictions and social distancing to keep everyone safe - with some of my younger clients it's hard to stay at a distance when they have no concept of personal space and they just want to jump on you and play.
How do you spread the word about your business to attract clients?
So far I've been approaching schools and pre-schools, NDIS plan managers and GP's directly, but I'm also very active on my Highland Speech Pathology Facebook page.
Are there any interesting or amusing things that have happened while on the job?
Every single day - since I spend a lot of time with little kidlets you never know what they're going to come out with! Just lately I've danced and sung along to Disney songs with one of my non-verbal clients while we practiced using their communication device, they thought it was pretty funny. One little fellow likes to walk me to the gate of his preschool and carry my handbag for me when we finish our session - it's so cute!
Do you get good feedback from your customers?
People have told me I'm very good with kids, and very open and transparent in my communication, which I take a lot of pride in because I want to build real relationships with my clients and families.
Any advice for people starting out in business?
Ask me again in a year or so!
Final thoughts?
I've still got plenty of room in my books for new clients, and I'm happy to do school, home and nursing home visits, so give me a call on 0435 009 314, flick me an email at speech.highland@gmail.com, or visit my Facebook page or my website - www.highlandspeechpathology.com.au