New owners for local gym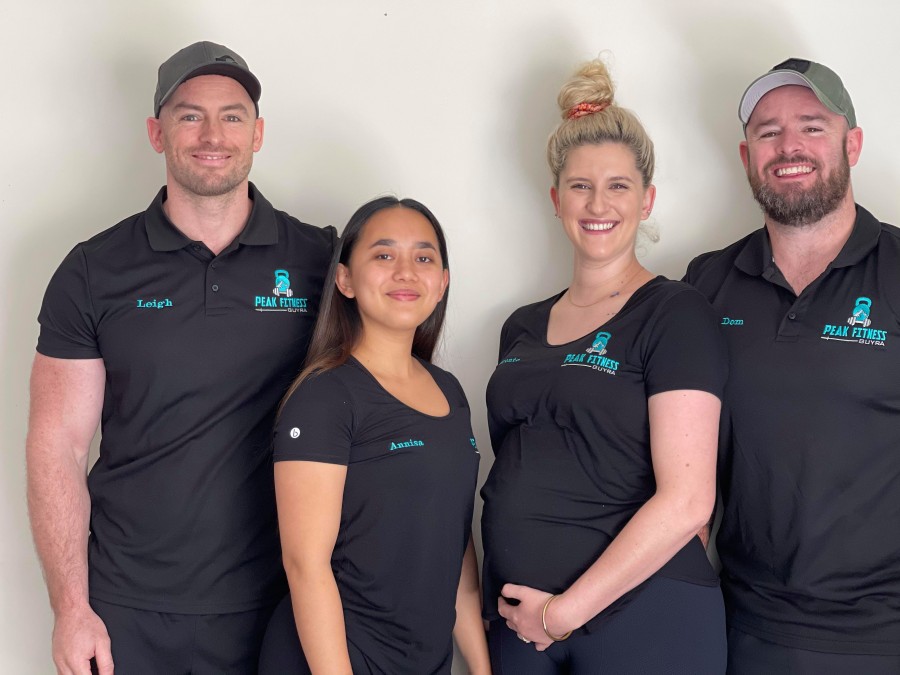 30th Mar 2021
Gym junkies and those looking to improve their fitness can now enjoy a wider range of services, with new local owners taking over at King's Gym.
Dominik and Leigh Bush, with their partners Bronte and Annisa, have rebranded as Peak Fitness Guyra with the promise of longer reception hours and more regular classes.
They have hit the ground running, giving the premises a refresh and also putting plans in place to make the gym one of the best around.
"We have all been coming to the gym for a long time could see there was a need to offer more for the Guyra community," Dominik said.
"Our plans are to take it to the next level and we already have a lot of things in place and more in the planning."
Regular gym goers will notice a new paint job and signage and can expect to see more changes over the coming weeks. This will include extended reception hours, the return of personal training, extra classes and new equipment.
The new owners want to share their love of fitness and the gym with the wider community. They hope that more people will make use of the facilities and classes on offer.
High on their agenda is raising awareness of the benefits of regular exercise for all age groups from school age right through to older residents.
"Having both male and female trainers gives us more options to offer variety and cater for people with different needs and levels of fitness,"
Annisa said.
"One of the things we are planning is to start up classes for older residents who are looking to get into exercise. We are also keen to team up with local businesses to offer incentives and bonuses for our members."
Peak Fitness will also be stocking workout and health supplements and they will be building up their stock to cater for everyone, not just gym junkies.
While they have already put a few changes in motion they are open to suggestions and welcome feedback from the community as to what they would like to see.
Current memberships will continue under the new management and new members are welcome to call in and find out what is on offer. Peak Fitness is located at 8 Nincoola Street and you can keep up to date by following them on Facebook.
You can choose weekly or monthly memberships, which allow 24hr access and include all classes – to find out more drop in to have a chat. Non-members can also pay as you go for individual classes.