Successful opening for CWA Art Show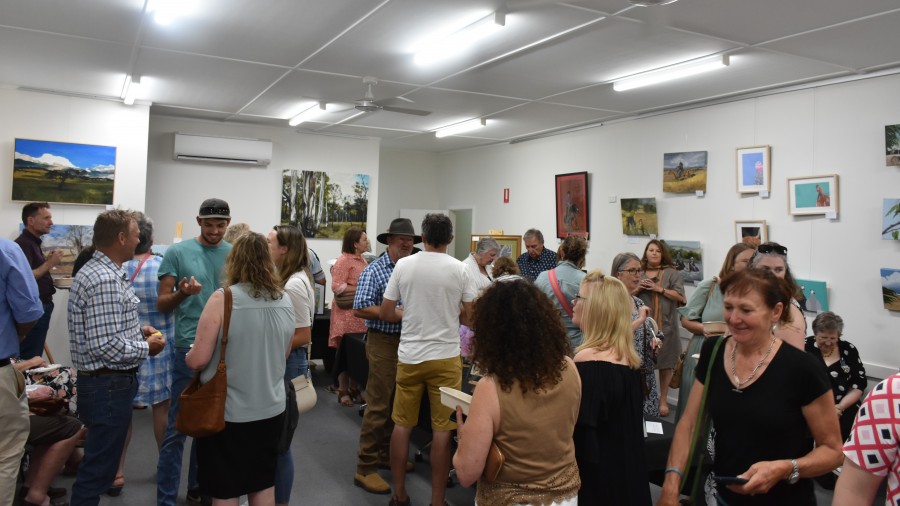 17th Jan 2023
Around 50 guests attended the opening night of the annual Guyra Art Exhibition hosted by the CWA Guyra Evening Branch last Thursday. Guests enjoyed some wonderful CWA hospitality, meaning that no one went home hungry! Almost 70 pieces of artwork are on display from the surrounding area with some new and returning artists.
The exhibition was officially opened by Armidale Regional Council Mayor Sam Coupland who was amazed at the quality of the artworks on offer. The exhibition will run alongside the Lamb and Potato Festival and is open daily between 10am and 4pm and the last day will be Sunday 22nd January.
This is the major fundraising event for the CWA Guyra Evening Branch and money raised will go towards continuing the wonderful work that the CWA does in our community and across the state.