Big week for local Anglers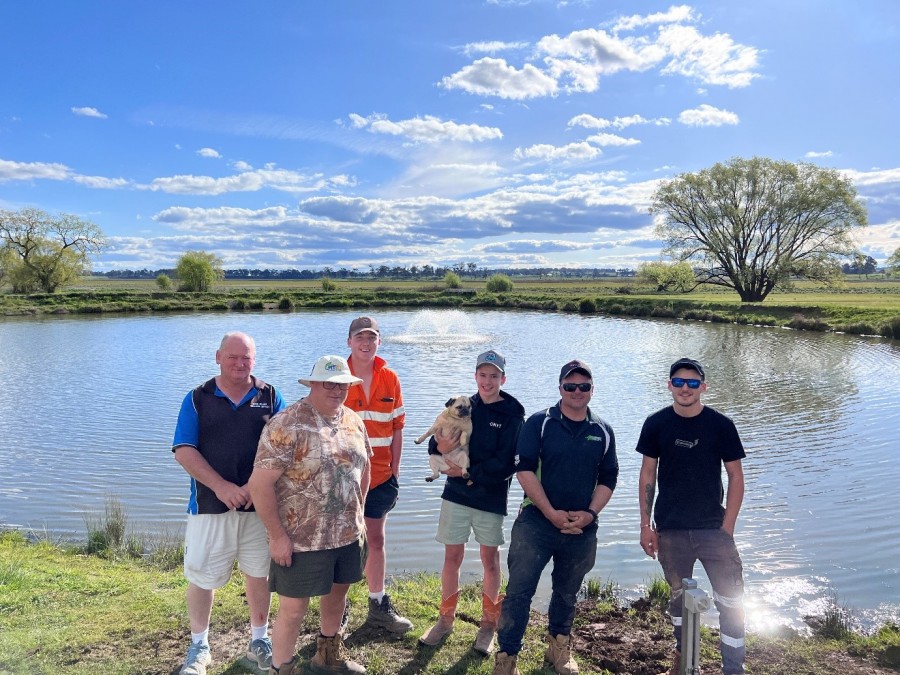 11th Oct 2022
It has been a big week for the Guyra Anglers Club. On Tuesday last week it was with great joy that they watched Adam Hoffman and his workers install the aerator at Tenth Dam.
After a successful grant application by Guyra Anglers Club Inc to the Recreational Fishers Trust, and collaboration with the Guyra Bowling & Recreation Club, the Guyra Veterans Golf Club, and Adam Hoffman and his crew – the installation of solar panels and an Aerator at Tenth Dam to improve the life of the fish in said dam occurred. This is a fantastic visual and environmental addition to the Guyra Community – thank you to all those involved.
As part of TroutFest the Anglers Club organised the John Wilcox Trout Classic from 7-9 October. Amidst shocking wind, record rains, and unpleasant conditions – with near 60 participants registered - the challenge was on.
There were some beautiful trout caught early on, and the bar was set high for the categories of Senior and Junior in both Impounded and Creek Trout. The presentation was held on Sunday Afternoon at the Guyra Bowling Club and the Anglers with the largest Trout, and mystery lengths, caught in each category were rewarded for their efforts.
Seniors Impounded: Sarah Campbell 52cm; Seniors Creek: Adam Sharam 57cm: Seniors mystery length: Mick Purvis 37.5cm.
Juniors Impounded: Hugo Brazier 62cm; Juniors Creek: Kayne Brennan 45cm: Juniors mystery length: Ashley Woodward 27cm.
A special thank you to Adam Sharam for his forward donation of his prize to Noah Brennan – a great display of support of up and coming fishermen in our club.
Congratulations to all involved, we will be back next year – so watch this space for details to be involved in our fantastic event.