Grandstand under construction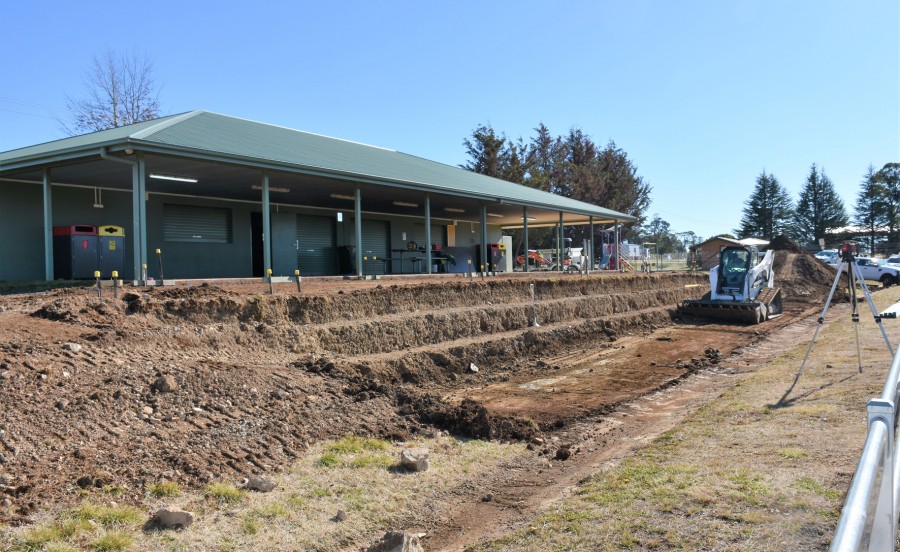 07th Jul 2020
Work has begun to construct a new spectator grandstand at the Guyra Lions Park Sporting Complex.
Guyra Junior Rugby League was successful in obtaining a $120,000 State Government grant for the all-weather grandstand with seating for up to 300 people. The project was selected following a vote under the My Community Project initiative.
The venue is the home of sport in Guyra servicing both junior and senior rugby league, rugby union and cricket. In recent years Guyra Junior Rugby League has worked to transform the grounds into a precinct that can host large regional tournaments by building new storage facilities and installing a secure fence.
Work on the grandstand is being carried out by contractor Rice Constructions and is expected to be completed by the end of August.
The start of the project comes one week after the club made the difficult decision to withdraw from the proposed shortened season for Group 19 Junior League.
Club President Gina Lockyer said that the grandstand will be a welcome addition and will be something positive to look forward to for as they look to making a return to the game in 2021.