Ben Lomond Hall impacted by flash flooding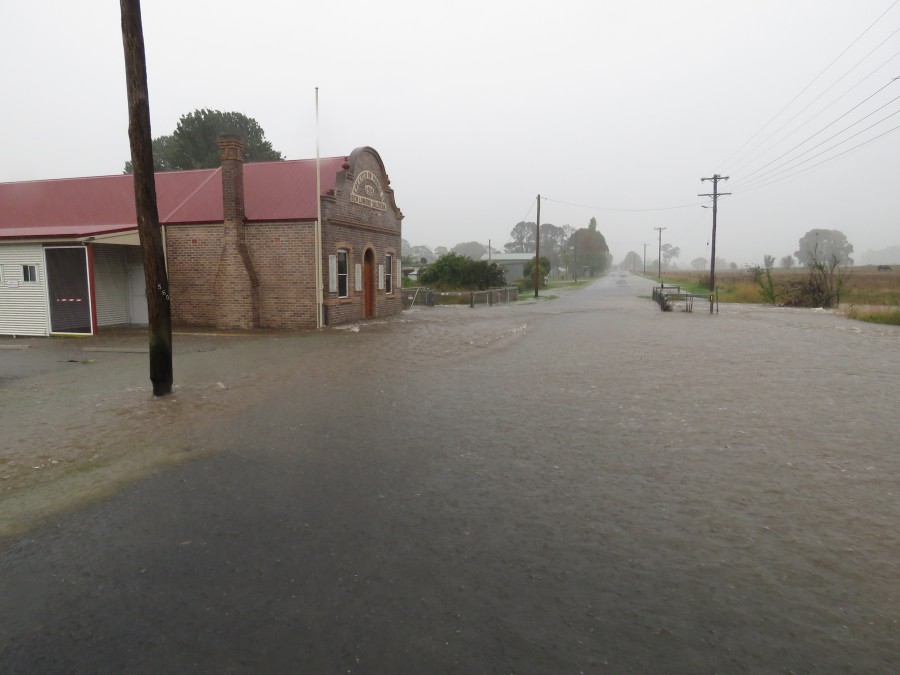 24th Mar 2021
Janelle Stewart
The Ben Lomond Community are assessing damage this morning following flash flooding which impacted the War Memorial Hall yesterday (Tuesday March 23rd.)
Don Stride from the Hall committee said that Ben Lomond recorded around 189mm over three days. On Tuesday afternoon heavy rain on the already sodden ground overran the culvert opposite the hall, causing water to flow into the building. The main impact was to the recreation room at the side of the building which was flooded.
Mr Stride, who has lived in the village since 1979, said he drove through water around 1ft deep at the front of the hall and has not seen that happen before. Barricades were put in place using bricks and tarps to prevent the water entering.
While some water did enter the memorial room at the front of the building, they are hoping there will be no permanent damage. They are currently assessing the building and are hoping that once everything dries out there will be no lasting impact.
Part of the new car park at the side of the building was also washed away.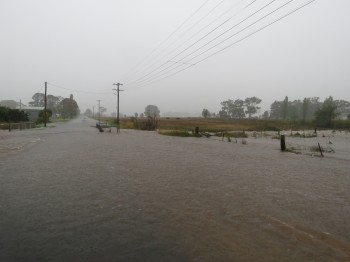 click for larger image