Design work to begin for New England Rail Trail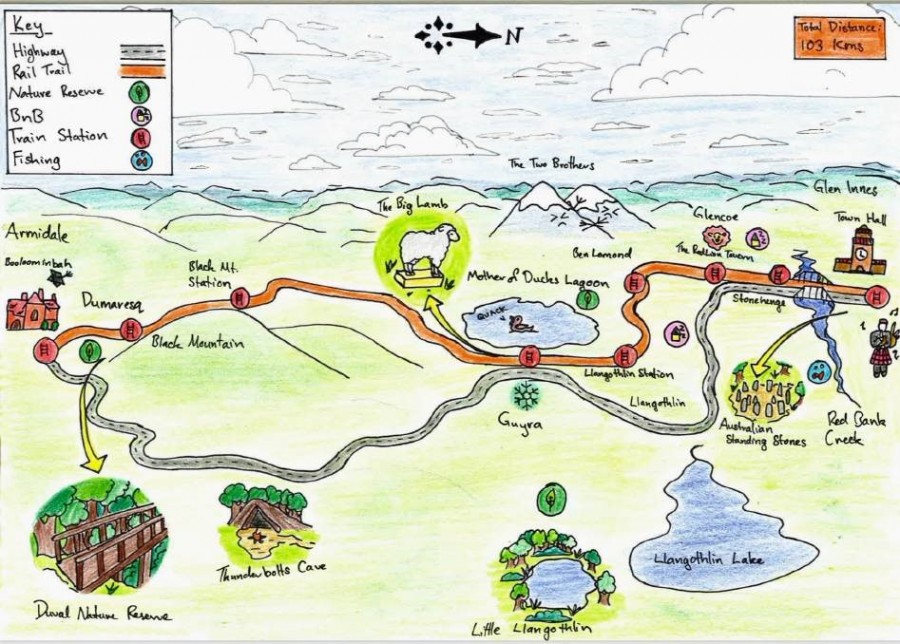 05th Apr 2023
The New England Rail Trail (NERT) is a step closer to reality following a decision taken at the March meeting of Glen Innes Severn Council (GISC).
Glen Innes councillors voted to progress the lease arrangements and commence the design process for the construction and ongoing operation of the northern section of the rail trail from Glen Innes to Ben Lomond.
Councillors were also given an option to withdraw support for the project. The majority of councillors supported the option to move forward to the next stage, with only one - Tim Alt - voting against the motion.
Director of Infrastructure Services Keith Appleby said that the project has been around for a number of years and it was timely to revisit the costing and review funding.
Council had requested the funding body to utilise the services of NSW Public Works Advisory to provide a desktop review of the project. The resulting report provides an overview of revised project costs, project risks, and timeframe for delivery.
Mr Appleby said that while there is still a lot of work to be done, this decision to commence the process of taking on the lease and design work is a natural progression.
Mayor Cr Rob Banham spoke positively about the move, saying he had read about very successful rail trails operating in regional communities. He said that he was 'all for it, it is a great idea for people to walk or ride and will be a great thing if we can get it going'.
Deputy Mayor Cr Arandale also threw his support behind the project saying that he was previously sceptical. He pointed to recent of launch of park run to the town and said that its success had 'opened his eyes to what will bring people to the community - it is going to be a great addition'.
While supporting the motion, Cr Andrew Parsons commented that a lot of people were passionate about restoring trains to the region and said he was concerned about the impact on ratepayers of council's decision.
The rail trail requires the removal of the train line, prompting passionate debate on both sides of the issue. Council voted 6-1 to proceed.
GISC has been offered $8.72M in State Government funding construct 35.5km of the Rail Trail from Ben Lomond to Glen Innes. Armidale Regional Council is responsible for the southern stage of the project. $5.8M has already been approved for the section between Ben Lomond and Black Mountain, with other funding applications in progress to connect with Armidale.