Fundraiser planned for Hope family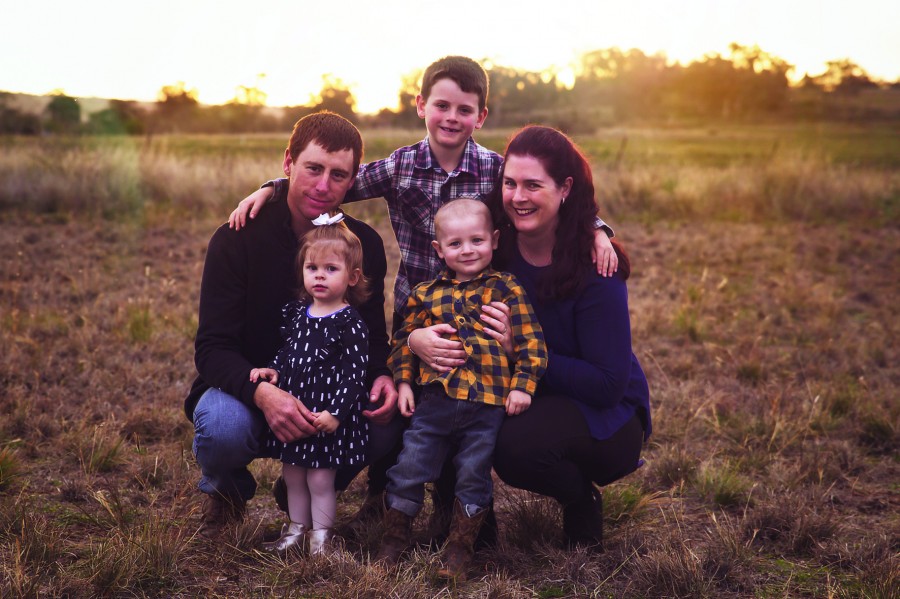 12th Feb 2020
In July 2018 Samuel Hope was diagnosed with Acute Lymphoblastic Leukaemia. At the age of two and a half Sam and his family travelled from Guyra to Newcastle where he began treatment at John Hunter Hospital. Sam spent months in Newcastle undergoing chemotherapy, blood transfusions and medical procedures to treat his Leukaemia and related medical issues. Sam fought hard and in May 2019 he finally returned home and entered a maintenance stage of treatment with monthly check-ups in Newcastle.
After enjoying a family Christmas and starting back at Guyra Preschool things looked bright for Sam. Sadly, on the 22nd of January test results showed that Sam had relapsed. Sam, his father Mitchell, mother Natalie and siblings George and Haidee have now returned to Newcastle so Sam can undergo further treatment. The family will also travel to Sydney in the coming months so Sam can undergo a bone marrow transplant, requiring a minimum 100 days of isolation. It has been requested by Sam's Doctors that the family remain together during this time. This will mean Mitchell will be unable to return to work.
As a community we would like to offer our support to Sam and his family by holding a "Family Fun Day" Fundraiser on the 21st of March 2020. The day will be based at the Guyra Bowling and Recreation Club and it will coincide with the annual 3-person Ambrose Golf day run by the Guyra United Soccer Club. Further details will be published in the coming weeks so please save the date on your calendar. We would like to ask for your support for this fundraiser and any assistance would be greatly appreciated. For further information please contact Jo Dullaway on 0428747072.