Amos Vale goes back to back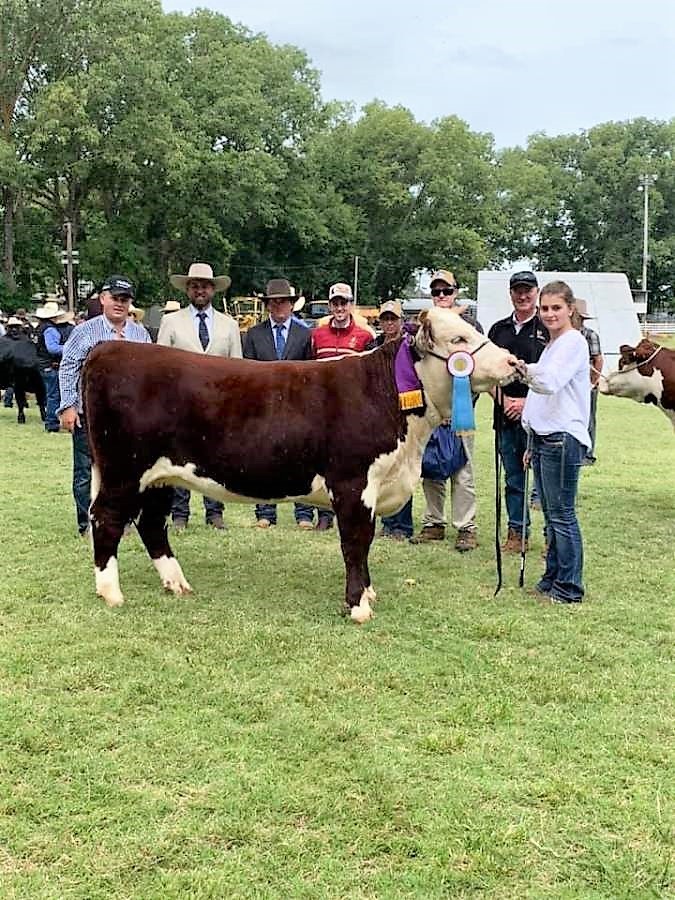 02nd Mar 2021
Amos Vale Herefords has gone back to back winning Supreme Exhibits of Guyra Show in both 2020 and 2021. In 2020 they won with a bull and this year it was a heifer that got the win. Amazingly, they were both out of the same cow.
Amos Vale has congratulated Guyra for a wonderful Hereford Feature Show and a great cattle show overall. They said it was pleasing to see the huge numbers, especially Herefords and real quality.
Amos Vale 'Lioness Q026" (16 months old) was named the Junior Champion Hereford Heifer, Grand Champion Hereford Female, Interbreed Junior Heifer, Supreme Female of the Show and was the Supreme Exhibit of the Show.
Her stable mate 'Poddy' who was Junior Champion in Glen Innes the previous week and was 2nd in her class to Lioness. 'Hi Flyer' was 3rd in his class. Amos Vale also took out Interbreed breeders group with their team and Interbreed pair of females. Judging was dome by Tom Nixon of Devon Court Herefords.