Santa out and about on two wheels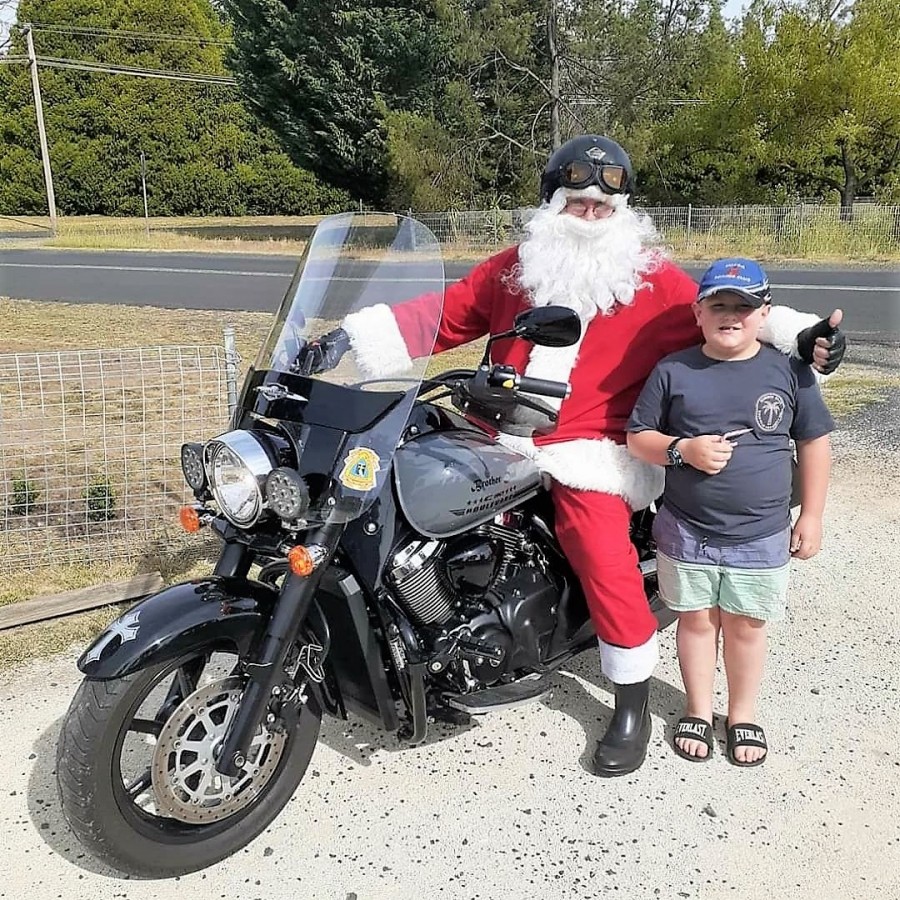 01st Dec 2020
Around Christmas time every year, Dan McGinty pulls his faithful red suit out of the cupboard and takes to the streets of Guyra on his motorcycle as a way of spreading Christmas cheer.
The reason is simple – he just wants to help the kids in town to make memories and feel the joy of Christmas. He has no schedule, but says he just cruises when he feels like it, alerting residents via social media that he is out and about.
Dan said that what makes it worthwhile is the response he gets from kids, but also from many of the town's more 'senior' residents who wave from their verandahs as he goes by.
"It is awesome to see the looks on the kids' faces and see their reactions but some of my biggest fans are actually the older residents who greet me with waves and cheers," he said.
"I really enjoy doing it and love playing the character. Lots of people say there is no Christmas spirit around anymore, but I prefer to get out there and just do it – don't talk about, get out and make it happen."
Dan is happy to be the Santa in the family snap, so if you see him flag him down and he is happy to pose.
If you haven't seen Santa on two wheels yet, keep your eye out usually on the weekends in the late afternoon.
He has no set schedule, but will alert the town via facebook and will continue right up until Christmas.