Remarkable couple of years for Show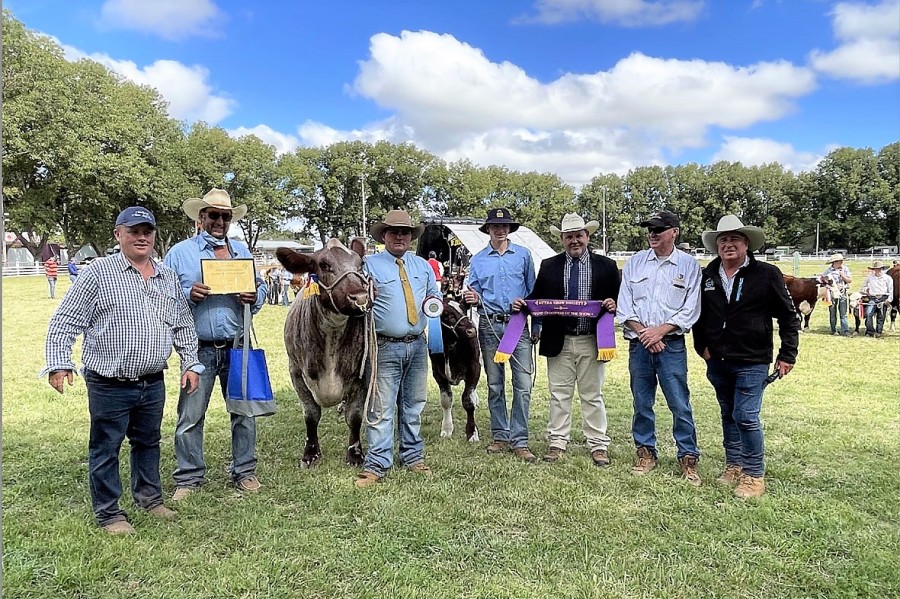 22nd Feb 2022
In his address at the official opening of the 2022 Guyra Show, President Richard Post reflected on what he called a couple of remarkable years for both the Show and the community.
"Drought, bushfires and covid cannot stop this show, and not only is it going ahead it is well and truly thriving," Richard said. "Membership has grown to over 300, there are 126 entries in the cattle section versus around 80 last year, we have two full days in the ring, and there are 340 fleeces on display in the wool section which is close to a show record."
"In the pavilion you can see the amazing school children exhibits, dynamic new sections complimenting the traditional and 24 cakes in the men's cake competition!"
"The Saturday Long Lunch sold out with 175 attendees, there were very strong registrations for the dog trials and we had over 40 School children participating in the junior judging."
Armidale Regional Council Mayor Cr Sam Coupland performed the official opening and presented life membership badges to Barry and Helen Presnell for decades of service to the Guyra Show Society. Frank White also received life membership this year but was unable to attend the presentation.
Eva Knox was sashed by Member for Northern Tablelands Adam Marshall, before attending the Zone 4 finals in Wee Waa on Saturday where she represented Guyra in the NSW Young Women of the Year competition (formerly the Showgirl competition).
Richard said that while there were many people to thank, he highlighted the support from Adam Marshall MP via a $28,000 grant which "really supercharged our plans and ambitions for our 2022 show" as well as the team at GALA for their work behind the scenes.
He also thanked major sponsors Elders and the Costa group and acknowledged the support of Cr Coupland for volunteering on the gate along with several of his fellow councillors as well as the council employees for their work in preparing the grounds.