Cattle stewards' contribution recognised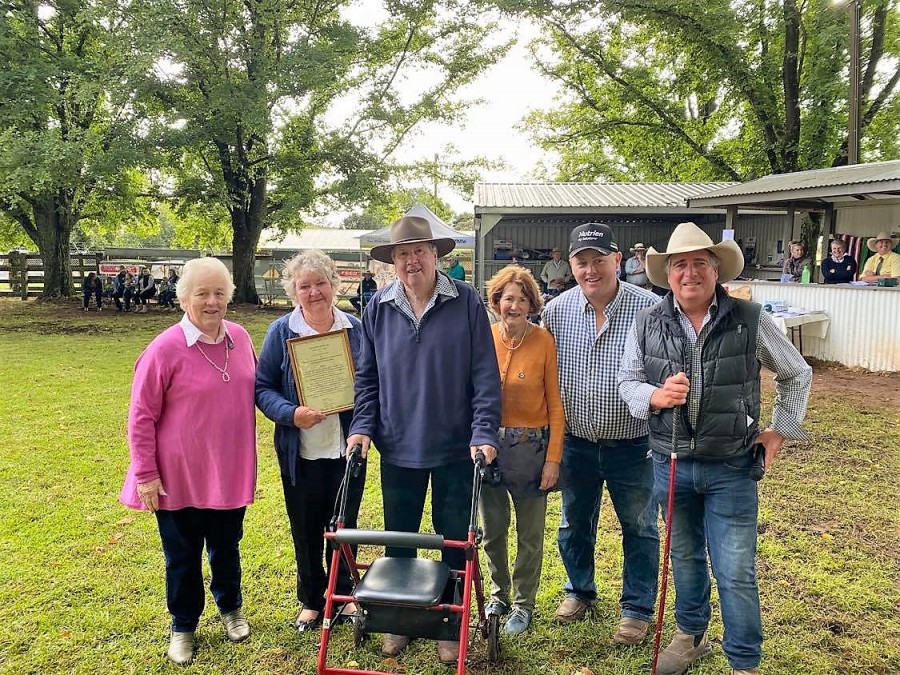 24th Feb 2021
The Guyra Show Society recognised the significant contribution of former Head Cattle Steward Ron Looker and wife Maureen at this year's Show.
They were presented with a Certificate and given Life membership of the Show Society in front of the crowd assembled in the cattle ring.
Ron and Maureen Looker have made an invaluable contribution and given outstanding service to the Cattle section of the Guyra Show over many years.
Ron took over as Cattle Head Steward from Frank White in 1999. In no time Ron, with assistance from Maureen raised the profile of the Guyra cattle section to not only to be the benchmark for Group 13 shows but for many other Shows in New South Wales and Queensland.
Ron and Maureen regularly exhibited at the EKKA in Brisbane and Royal Easter Show in Sydney, winning many prizes with their Limousin stud.
They also started the first twilight Heifer Show in Group 13 and incorporated Junior Judging and Parader Competitions as a regular feature in the Guyra Show. They also over the years donated young steers to Guyra Central School that allowed students to participate in hoof and hook competition as well as the led steer competitions.
Ron and Maureen are known throughout New South Wales and Queensland for their hospitality to exhibitors, judges and visitors to the Guyra Show.