New amenities block for Tenterden Hall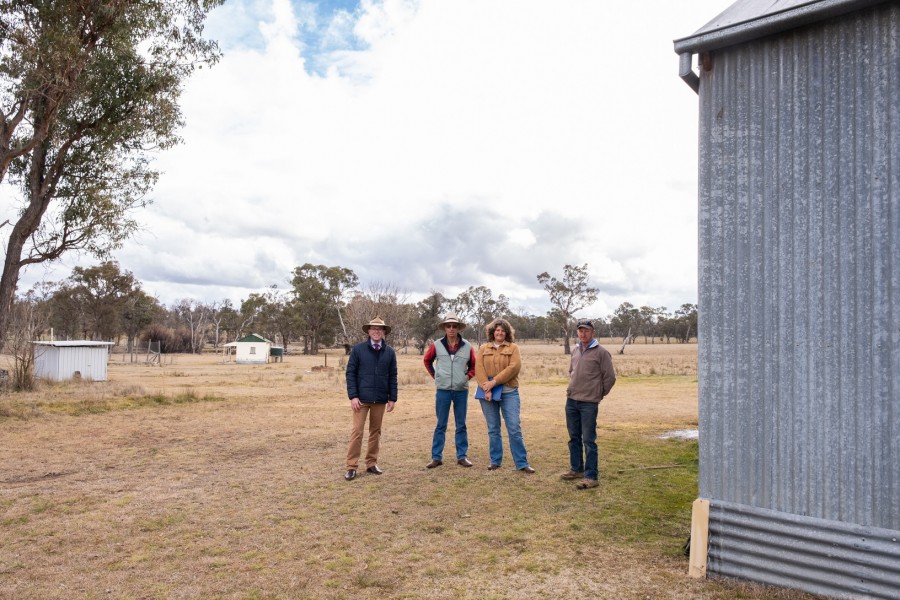 03rd Aug 2021
TENTERDEN Hall is the latest community facility to receive State Government COVID-19 support to improve its facilities and stimulate the local economy, with Northern Tablelands MP Adam Marshall today announcing a $40,830 grant to install a new toilet block.
"This grant is a huge win for the Tenterden Hall committee members and the local district, providing the money for a much-needed new toilet block," Mr Marshall said.
"Funds will be spent installing a new accessible toilet block, with men's and women's amenities, attached to the rear of the hall.
"The prefabricated building will be delivered to the hall, before being plumbed into the septic system.
"The new amenities will improve the hall's functionality and make it a more attractive venue for locals to hire out for parties, weddings and rural landholder forums.
"While the old tennis courts and outbuildings have seen better days, you can really tell the love and hard work the committee continues to put in to keep the hall functional and accessible to users.
"There is so much to celebrate at the moment with the district around Tenterden and Guyra experiencing a bumper agricultural season.
"These improvements will ensure Tenterden continues to have a local space where the community can safely and comfortably congregate together.
"Constructed in 1925, the hall committee is keen to see some major improvements undertaken before the centenary celebrations and this is a great way to kick off those works."
The Crown Land Manager COVID-19 Recovery Support Program is providing $4.1 million in grants statewide to help Crown land managers recover from the pandemic by funding asset improvements and work, health and safety plans on reserves.