$7,700 to ensure Guyra Show goes ahead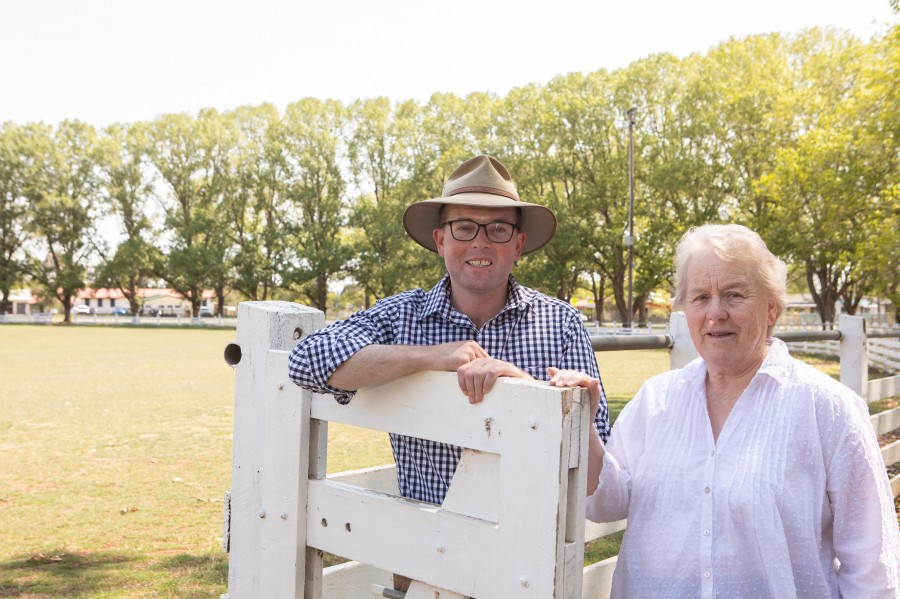 08th Jan 2020
DESPITE terrible drought conditions continuing to grip the Guyra area this year's annual Show will still go off with a bang with Northern Tablelands MP Adam Marshall today announcing a $7,700 State Government grant to provide entertainment at the iconic community event.
Mr Marshall said he was pleased to be able to support the historic show, which will celebrate its 112th year next month.
"Many local show committees are worried whether they will be able to host an event this year 2020 due to a lack of exhibits or sponsorship," Mr Marshall said.
"Things are bloody tough at the moment, however there are still people on the land and in our towns doing amazing things worth celebrating and that's why I've been working with show societies to ensure they keep their gates open this year.
"As a community and as farmers, we have so much to be proud of and I think this year's Guyra Show will be a great opportunity for locals to take some time off the property, come into town and catch up with friends and family.
"I look forward to calling in on Guyra Show myself and seeing exactly what the hard-working committee has put together."
Guyra Show Society President Richard Post said the grant would ensure the event attracted entertainment for the entire family.
"I want to thank Adam for his support year on year of our little show which means so much to the Guyra community," Mr Post said.
"The Show committee has been worried about what this year's event will look like but we are still powering ahead with a full schedule including the old favourites like Miss Showgirl, horse and livestock exhibits, shearing and show dog trials as well as a fireworks display and demolition-derby.
"Sponsorship from local businesses is getting harder to come by and this grant will go a long way towards hosting an event which is exciting for Dad, Mum and the kids and which takes people's minds off the dry."
The Guyra Show will be held on Friday and Saturday, 21 and 22 February 2020.