Australia Day Awards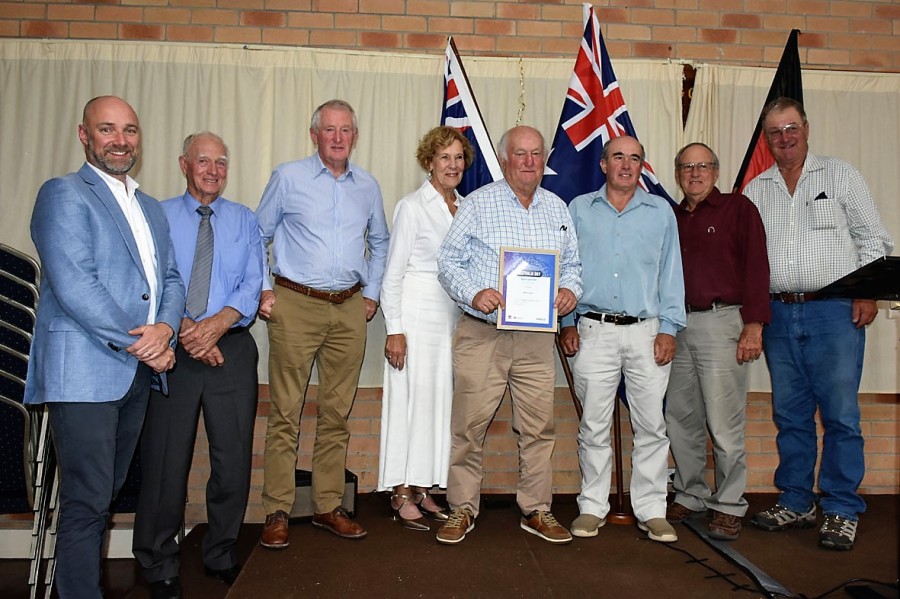 26th Jan 2022
OTHER AWARD WINNERS
Community Services Award: Gladys Wilson – Gladys is a wonderful supporter of the Guyra Community. She volunteers every day during the Lamb and Potato Festival, as well as in the weeks leading up to the event. Additionally Gladys volunteers her time at the Poetry Hall of Fame and she is quite a talented poet. Gladys supports all the Guyra tourist events such as Guyra Trout Fest, Rotary Carnival and the Peony Festival.
Sportsperson of the Year: Veteran Golfers – In 2021 the Guyra Veteran Golfers won the district pennants with a nail biting finish by one point from Walcha. The district competition comprises teams from Glen Innes, Armidale, Walcha and Guyra who battle it out to be the number one pennants team. The competition is held over several rounds with each town playing host. The commitment and dedication of the players ensures a friendly rivalry within the team and brings out the best in gamesmanship.
Contribution to Sports and Recreation: Thursday Tennis Ladies – These amazing ladies have been playing tennis for around 35 years. Every Thursday, they can be seen enjoying the sport of tennis. What a wonderful example they are to the community, demonstrating you are never too old to get out and exercise, especially to the many school children who see the ladies playing as they walk or drive past the tennis courts on their way to school.
Art and Culture Award: Brian Irving and Kay Smith – Brian (Aboriginal Artist Elder) and Kay are local Guyra artists who last year collaborated together to produce the beautiful murals depicting Guyra's iconic landmark, the Mother Of Ducks Lagoon, displayed on the toilet block in the main street of Guyra.
Both Brian and Kay are very generous in the Guyra community, teaching students in the surrounding schools art for many years.
Community Event of the Year: Guyra Show Society – The 2021 the Guyra Show was a tremendous success. The Guyra Show Society overcame many hurdles, due to COVID restrictions and with the exception of only a few sections, the show was able to run as near to normal as possible. The support from the local community was incredible. Crowd numbers were the best in years and exhibits were of the usual high standard. The event brought town and country together in a relaxed atmosphere.