Demand high for face masks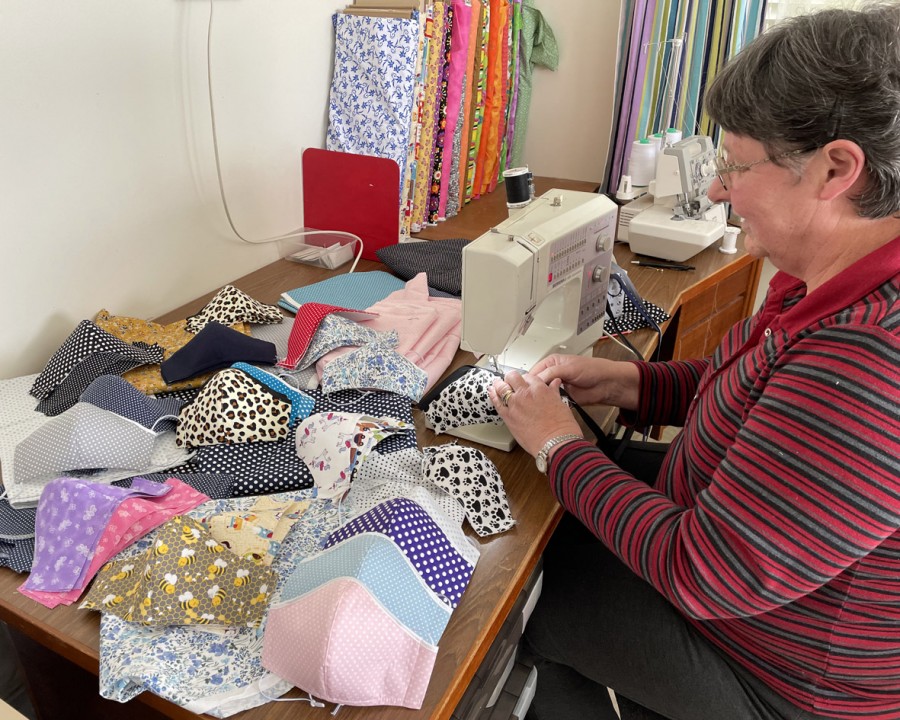 22nd Jul 2021
Since than introduction of new regulations due to the threat posed by the Delta variant of COVID-10, one local seamstress has been extra busy. When the requirement to wear face masks was introduced two weeks ago Robin Godlonton ramped up production using her own design, which she has been making since last year.
Her design is for a closely fitted mask, preventing any gaps. She has masks suitable for men, ladies, teens, kids 7 to 12 years and kids 3 to 6 years. These face masks are made from two layers of prewashed cotton fabric plus two layers of iron on Vilene which is the protective part of the face mask. They also feature wire across the nose for a better fit to the face and have adjustable 3mm elastic around the ears.
Robin's masks come in Navy, Black and Grey for Men, with a large variety of fabric colours and prints available for Ladies, Teens and kids. They sell for $15 each, with postage and handling extra $2.50 if needed.
You can order masks by contacting Robin Godlonton on 0428791992 or email godlonton@bigpond.com. Her masks are also available for sale at the Rainbow Room.
Rainbow Room owner Jypsi Hooper said that demand for masks has been high and she has been opening extra hours to meet demand. Since the regulations came into effect she has sold 150 masks. She currently has four people, including Robin, making masks and they are definitely her biggest seller at the moment.
An added benefit is that it has brought new people into her shop, and they are often surprised to see that she has a wide range of stock suitable for all ages. Opening hours vary, so follow her on facebook for more details.