Planning begins for Spring Flower Festival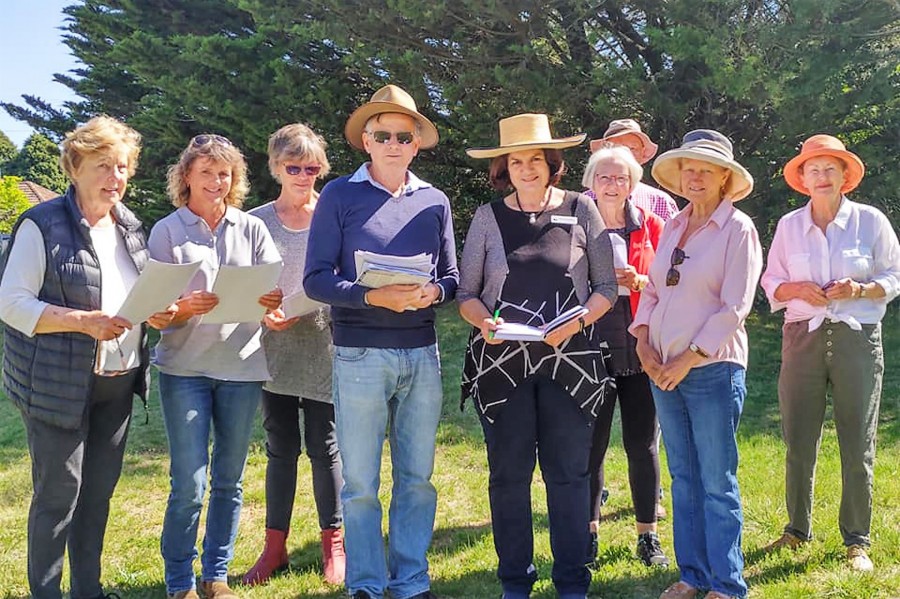 06th Oct 2020
The Guyra Garden Club and Guyra Rotary Club are in the early stages of planning a new community event for the town. They are hoping to hold the inaugural Guyra Spring Flower Festival in October 2021. This festival will work in with the three day TroutFest and one-day Guyra Peony Festival.
The festival will involve the planting of a memorial avenue as envisaged by a 1951 resolution of the former Guyra Shire Council that was never implemented on land designated as a Memorial Park. This old Council resolution was reported 'From the Archives' in the Guyra Gazette on 06 August 2020.
The area is now better known as Apex Park and Rotary Anniversary Park and is situated at the southern end of Bradley Street opposite the Bowling Club and Museum.
Garden Club members unanimously voted at their meeting on September 28th to move to fulfil this resolution even though nearly 70 years have passed by since it was made. The memorial trees will be a spring-flowering species. A second row of trees, known for their autumn colours, is also being considered as part of this memorial avenue.
Guyra Garden Club President Wendy Mulligan is excited about the project which will see trees planted in memory of servicemen and women who were involved in any war.
"It is proposed that each tree and plaque will be purchased by surviving relatives," Wendy said. "GPS coordinates will also be taken to record the location of each tree and the details of which service man or woman it honours."
"It will be open to all Guyra residents to purchase trees for this memorial avenue even if their service relatives were not from Guyra," she added. "In this way it is inclusive of the whole existing community not just as it was in 1951 following the second World War."
The Garden Club will seek Armidale Regional Council's agreement to use this public land for its intended purpose.
In addition, a beautiful spring garden in the style of a mandala is proposed for land at the southern end of the memorial avenue that will be visible from the New England Highway.
Garden Club Treasurer David Kanaley said that, by definition, a mandala is a geometric shape or pattern that symbolises the universe.
"A garden mandala is a space for relaxation, reflection and focusing the mind," David said. "Garden mandalas are usually a circle that contain a starburst, wheel, or spiral patterns incorporating flowers such as tulips."
Traditional mandalas usually also contain the four directions (north, east, south and west) or the four elements (earth, air, fire and water). The Garden Club are working on an interesting design for the garden, which are unusual in Australia.
Armidale Regional Council has invited the Guyra Garden Club to submit a project proposal including early draft design, tree and plant species, costings and sources of grant funding. The Club will make grant applications to help fund the project which they hope will become a tourist drawcard.
They will also be seeking 'in kind' support from Council in the preparation of the garden mandala beds and to prepare the holes for the memorial avenue tree plantings.