RASF Scholarship for Stephanie Cameron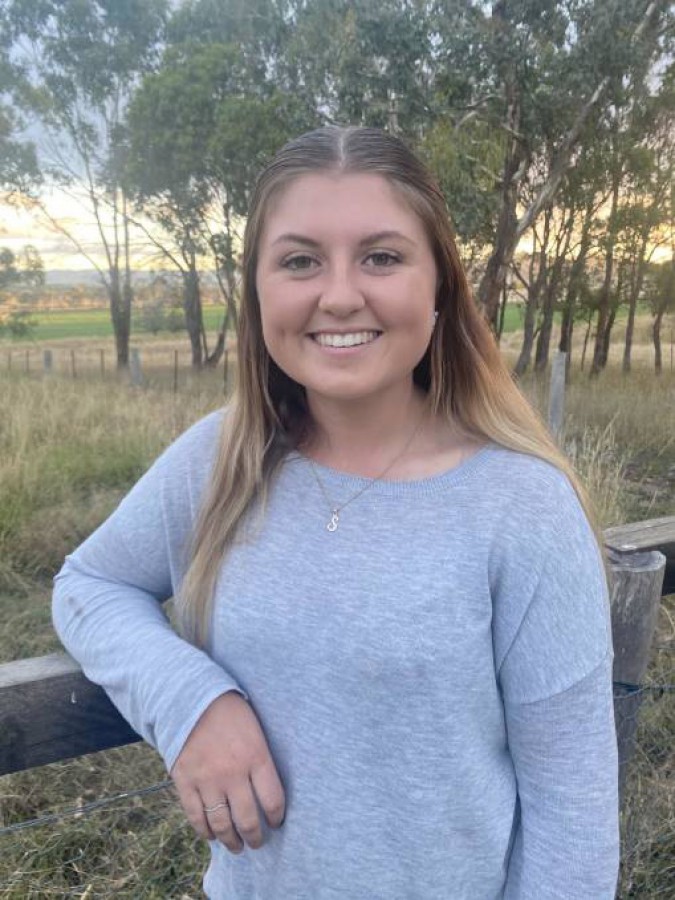 01st Jun 2021
Guyra's Stephanie Cameron is one of six students from the New England North West region announced as recipients of the 2021 Rural Scholarship and VET Scholarship programs from the Royal Agricultural Society of NSW Foundation (RASF)
Also recieving scholarships from the RASF Dennis Gordon from Armidale, Dimity Evans from Uralla, Rowan Cowley from Inverell, Teanna Heywood from Tamworth and Caitlyn Galagher from Wee Waa. They will each receive funding of $3000 for part-time study and up to $6000 for full-time study.
Stephanie Cameron grew up at "Gowrie" west of Guyra. She is the 6th generation on the family farm and has always enjoyed working and assisting with running super fine wool Merinos. She is at the University of New England completing a Bachelor of Agriculture and plans on following this with a Master of Education to become an agriculture teacher. Her ambition is to play a role helping shape the future of regional and rural NSW. Stephanie's scholarship was donated by TA Field Family.
RASF Manager Cecilia Logan said the program provides financial freedom for students in regional areas or those looking to work in a rural community.
"The RASF Rural Scholarship and VET Scholarship programs are vital in assisting students from regional NSW pursue their dream careers," Mrs Logan said.
"For most regional students further study requires them to relocate and move away from their families.
"These scholarships are designed to help make that move or decision a little easier with funding to assist with accommodation, textbooks or income which allows them to focus on their studies."
Since 2007, the Royal Agricultural Society of NSW Foundation (RASF) has invested over $6.2 million into country NSW through its education and community grant programs. This includes over 600 scholarships to students across NSW, including targeted scholarships for regional journalism and those pursuing careers in the Australian wine industry. Applications for the 2022 RASF Scholarship programs open on July 1.
The RAS Foundation is a charitable foundation that encourages educational opportunities and helps build strong and sustainable rural and regional communities through a range of targeted grants and scholarships.