Marshall returned for fourth term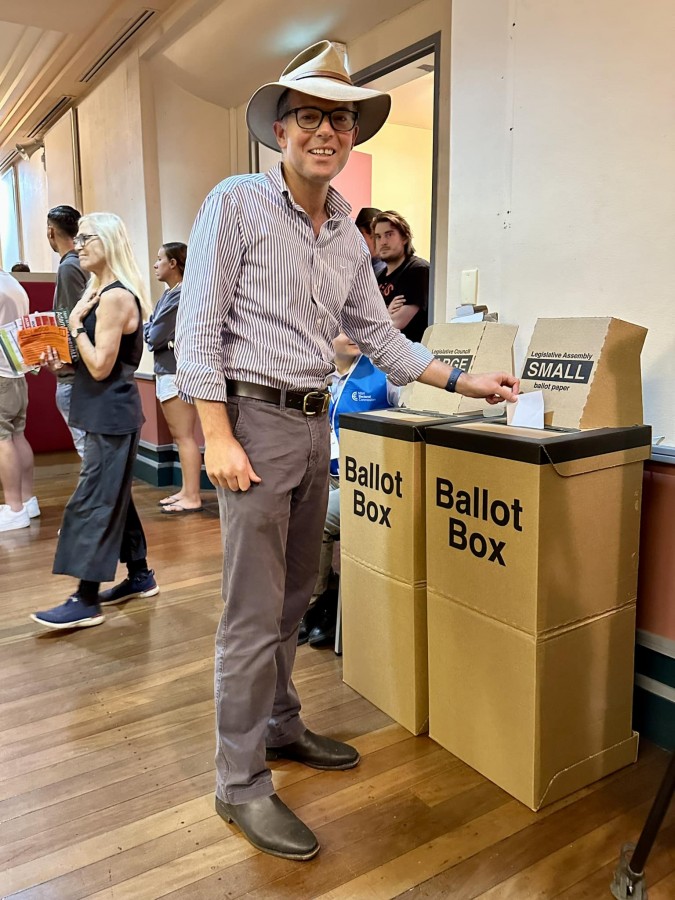 28th Mar 2023
Adam Marshall has claimed his fourth straight election win in the Northern Tablelands, receiving around 70% of first preference votes and defeating Labor's Yvonne Langenburg by 83% to 17% of the vote on a two party preferred basis.
Mr Marshall was up against a record field, with 10 candidates listed on this year's ballot paper. As of Monday afternoon, Mr Marshall had received a total of 17,427 first preference votes across the electorate.
At the Guyra Central School polling booth Mr Marshall received 625 first preference votes with Billy Wood next with 110, followed by Labor's Yvonne Langenburg with 78, Michael Hay (SFF) 65, and Liberal Democrat Margo Hammond on 46.
At Black Mountain, Marshall received 104 votes, Wood 19, Langenburg 14 and Green's candidate Elizabeth O'Hara was next on 11.
Overall Guyra's two local candidates Billy Wood (514 votes) and Margo Hammond (405 votes) finished in 6th and 7th spot respectively.