Residents reject 'Tree Change'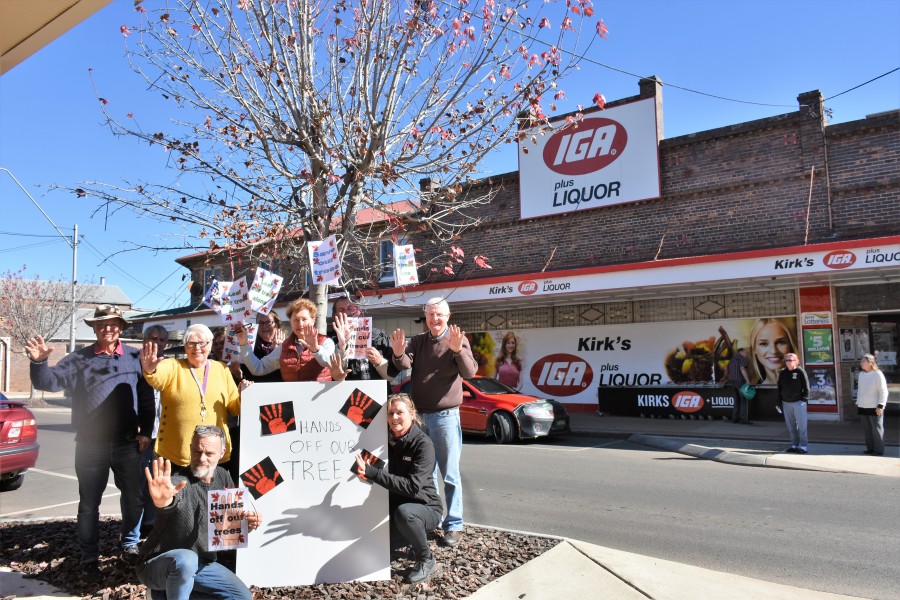 20th May 2021
Janelle Stewart
A group of concerned residents has given a thumbs down to a proposal to remove nine established trees from the Guyra CBD. Armidale Regional Council is proposing to remove the existing red maples in Bradley Street and replace them with established crepe myrtle trees.
The trees were planted 17 years ago as part of a previous upgrade of the CBD and locals believe that council is 'barking up the wrong tree'.
The Guyra Chamber of Commerce and the Guyra Garden Club have teamed up in an effort to save the trees, with two meetings held on Tuesday overwhelmingly supporting their retention.
Council argues that the maples are an unsuitable species and will outgrow their current location, that the root balls of the trees are protruding and that without root protection barriers uncontained root growth poses risk of damage to existing and future infrastructure.
However locals are determined to save the trees which are a tourist drawcard and a much loved feature of the streetscape.
They also rejected Crepe Myrtles as unsuitable to the climate, unappealing and with the potential to create more problems than the existing plantings.
A petition is being organised to take to council and residents are being encouraged to sign. Concerned locals are also being asked to make their voices heard by writing to councillors with their objections.