Spotlight on Local Business – PF & JD Dullaway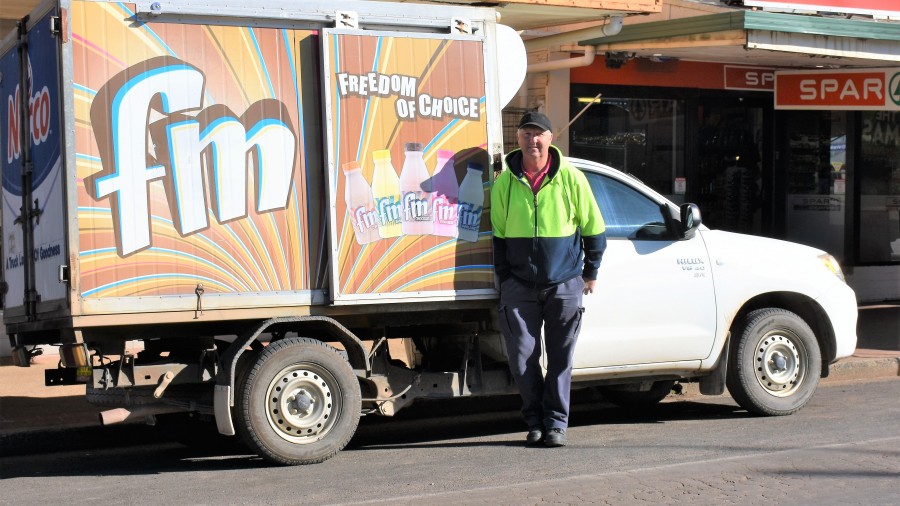 04th Aug 2020
How long have you been in business?
We started as Norco Pauls distributors in December 2002, so we have spent almost 18 years in the business. Paul has delivered rain, hail, shine, snow and frost, six days a week.
What services do you offer?
We have provided milk, juice and dairy products to most of Guyra's businesses and covered areas from Black Mountain to Ben Lomond. Our business has changed brands over the years including Norco Pauls, Fonterra and Norco. We were one of the last distributors in the area to offer home deliveries. We covered all areas of Guyra providing fresh milk direct to people's homes twice a week. Our home delivery service finished in November 2013.
We have also delivered bread for Buttercup Bakeries, Goodman Fielder and Tip Top.
At times we have also delivered magazines to the Newsagents and later to Kirk's IGA.
What is the best/worst thing about owning your own business?
The best thing would be working our own hours. This has given us time to be at home with our children and attend their school assemblies, sport's days, graduations etc. However, on the downside, Paul is always on call and it has prevented us from taking proper holidays. The 3.30am starts were not a great selling point when searching for someone to fill in for us if we needed a break.
How many staff do you employ?
It has just been the two of us for most of our time in the milk run with Paul doing the physical work and Jo doing the bookwork.
We would like to thank Lenny Archer, Grant Roberts and Mitchell Hope who helped us out when we needed to attend family functions interstate. The staff at Kirk's IGA have also helped us out on many occasions, collecting their own bread so we could have weekends at the Coast and during emergencies. A big thank you must also go to Jo's parents, Rex and Audrey, who have been a great support from the start, even filling in for us on our home run while we welcomed our second child.
How have things changed since you started?
We have seen many businesses come and go over the time, particularly the coffee shops. We saw the closure of the Ben Lomond Store and the growth of the Tomato Farms.
The biggest changes have been on the bookwork side of the business. Dockets and Invoices were handwritten when we started, and our orders were placed by Fax. Our business progressed to Excel Spreadsheets and then finally in 2006 a database system was put in place and orders were placed electronically.
The bread deliveries also progressed in a similar way from paper dockets to a database on the tablet.
Our original transactions were carried out using cash or cheque. We spent many hours counting coin from our home deliveries. Many of our accounts are now remitted via EFT.
What is the most interesting job you have carried out?
Our home delivery service was always interesting. Our elderly customers were especially important to us. They always looked forward to a chat or a wave. It certainly was a challenge working out what 2 pegs on the ice cream container meant, or why one peg was blue (full cream) and the other was red (Lite). Each customer had their own little system. The saddest part was losing so many of them over the years.
Any advice for people starting out in business?
Be prepared to put in the hours and understand that it will not be as simple as sitting back and watching the money roll in. You get out of it what you put in.
Final thoughts?
We would like to take this opportunity to thank everyone for their support over the past 17 years. We have had many loyal customers throughout the years and as their businesses have grown, so has ours. The beauty of living in Guyra is having strong working and personal relationships with our customers. We are extremely proud to have provided essential services to our town for such a long period.
We are sad to be finishing but we are also looking forward to spending more quality time with our family, something that we value even more after the events of this year. And Paul is certainly looking forward to more sleep!