The 'bikes' are back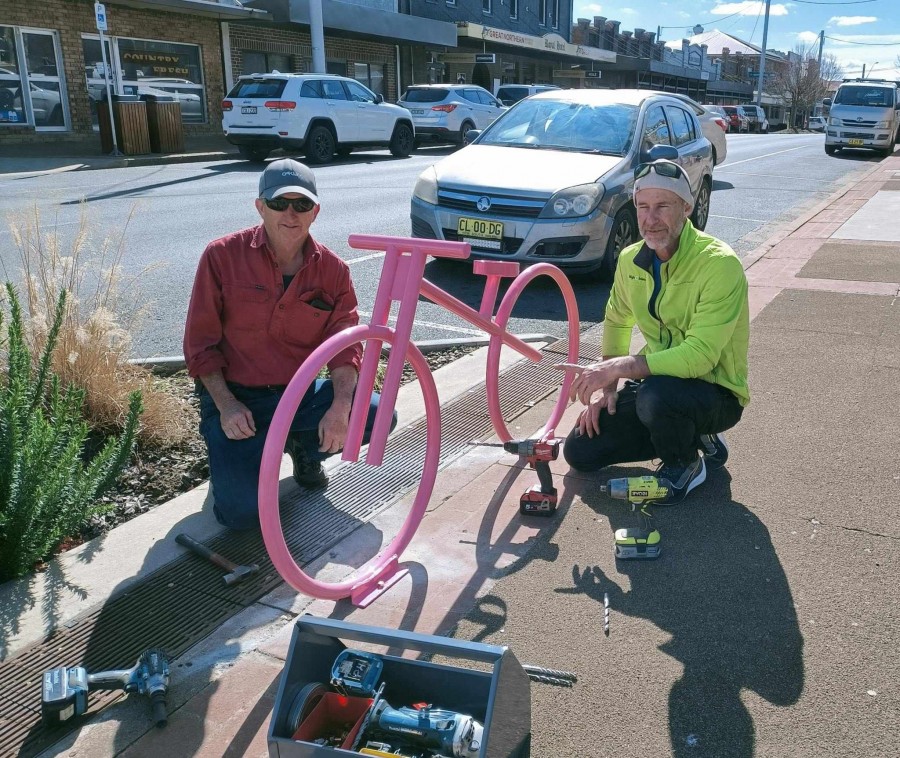 08th Aug 2023
After disappearing for a couple of months, Guyra's 'standing bikes' were returned on the weekend, after getting a makeover. Each of the bikes now have their own individual colour scheme making the streetscape just a little bit brighter.
The bikes were first installed in May 2017 as part of the town's Bike Plan and were funded as part of a larger grant received from the State Government in April of 2016 by the then Guyra Shire Council.
The design for the bike rests came after consultation between the Guyra Cycling Community Inc and Armidale Regional Council.
They were designed to give cyclists somewhere to rest the bikes, rather than laying them on the footpath or resting against buildings.