' Into the Dreaming' resources for MPS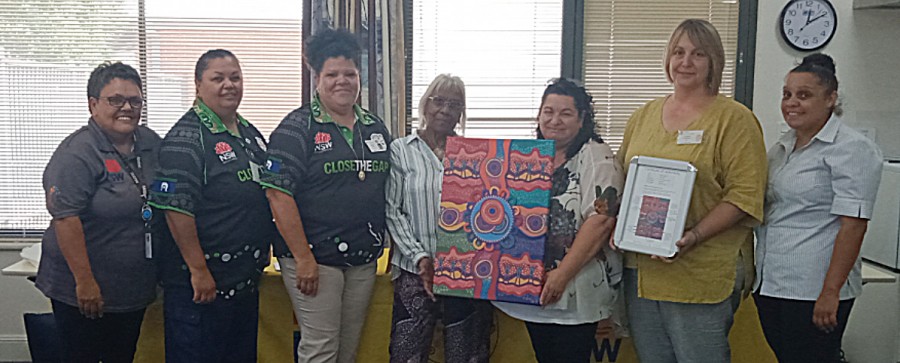 17th Dec 2019
Members of the local Aboriginal community along with staff were presented with the new Aboriginal Health Resource package called 'Into the Dreaming' on Tuesday November 26th.
This resource has been developed to provide culturally sensitive, respectful, responsive and appropriate methods of communication when dealing with health care and Sorry Business with Aboriginal & Torres Strait Islander people.
Aboriginal Health Manager for Tablelands Lyn Lackay delivered the package with the support of Aboriginal health workers within her team, including Mandy Cutmore and Margaret Patterson.
With between 15 to 20 Aboriginal community members present, the resources were delivered and discussed in regards to Care Plans, Palliative Care Plans, End of Life Plans as well as discussion around being informed of what needs to be done within community and with families in regards to planning their future.
Guyra Health Service Manager Leanne Fitzgerald accepted the resources and beautiful art work, which will be placed in the entrance hallway of the Guyra MPS. Ms Fitzgerald said that she is very thankful for the support of the community and the Aboriginal Health Unit for involvement in the day and acknowledged that she would like to see more community members involved with the service at the Guyra MPS.