'Glimpses of New England'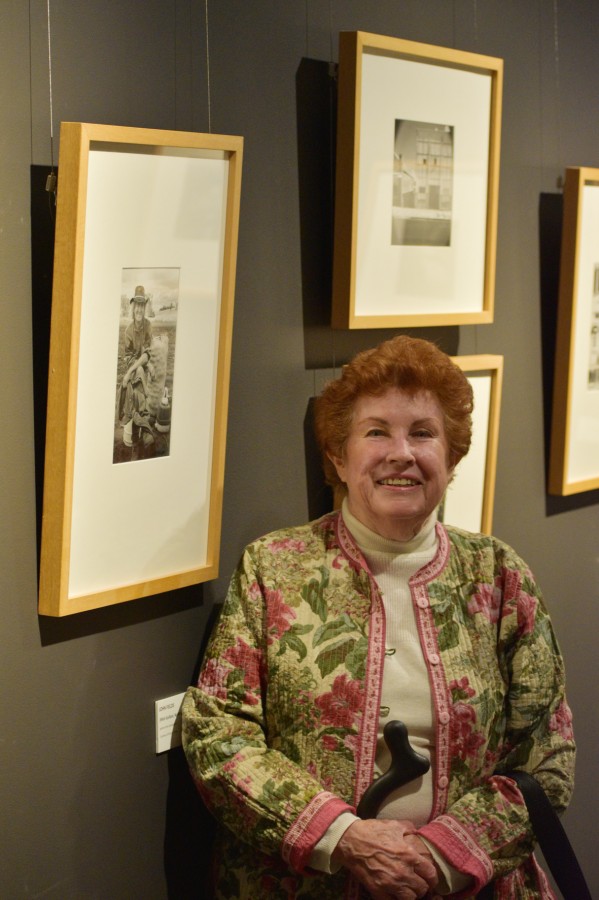 12th Feb 2020
Janelle Stewart
A solo exhibition of vintage photographic prints by photographer John Fields is now open at the New England Regional Art Museum.
John was a master photographer and printer who explored the New England, capturing in classic black and white, its people, landscape, architecture and its subtle and poetic details. He was born in America, spent much of his life in New Zealand and from 1976 until his death in 2013 called Australia home.
From 1987 he was based in New England where he worked for UNE for almost 20 years and his final years were spent in Guyra where he settled with wife Patricia after retiring from UNE.
The exhibition comprises a collection of his photos focussed on the New England region that he took while he lived here, including many taken around Guyra. The photos, all taken in black and white, document everything from commercial buildings to landscapes and portraits of life in the New England.
Art Museum Director Rachael Parsons said that last week marked the 7th anniversary of his passing and the exhibition is a celebration of his life and work. The exhibition was one of several which were launched on the night with over 200 people attending the opening. Among the guests were former colleagues, family, and friends who knew John and recognised the value of his work. The exhibition was opened by Simon Scott who was both a colleague and friend of John.
John's wife Patricia said the exhibition came about when his agent came over from New Zealand to help pack up a lifetime's collection of photos.
"We put aside a selection of his photos from this area and from this NERAM selected 24 of his works for the exhibition," she said. "John spent 50 wonderful years of documenting the world and continued to right up to the very last."
"He was still taking photos after he retired and documented everything that was happening in and around Guyra that often people just pass by, including building works and rural pastimes," she said.
"To see a small selection of his works hanging in the exhibition was a fitting tribute and I was humbled to see many of his friends and renew old contacts. Photography was his life and he loved to share his passion with others and never stopped learning."
The exhibition will remain open until March 14th. Other exhibitions currently on show are Del Kathryn Barton: The Nightingale and the Rose, The Uncivilised Garden: Lizzie Horne, The View from 1919 and USE an exhibition of exquisitely crafted contemporary jewellery and small objects by seventeen artists.
Entry is free to the public or by donation.