'In this together' planting trees at Little Llangothlin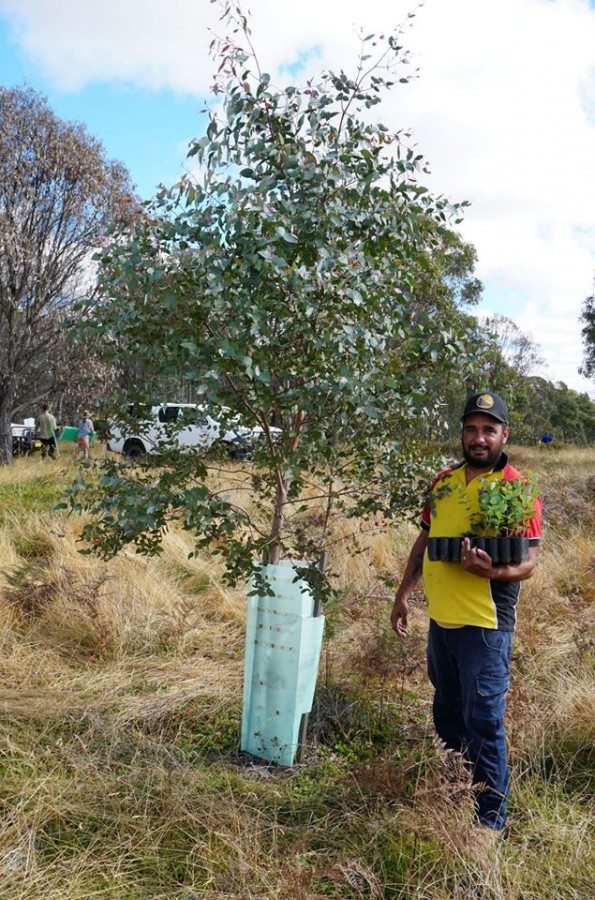 09th Jun 2020
In keeping with the National Reconciliation Week 2020 theme "In This Together", GLENRAC and Northern Tablelands Local Land Services staff were privileged to work on country with Banbai rangers and elders at Little Llangothlin Nature Reserve to plant seedlings.
The project is part of the revegetation of the New England Peppermint community at the RAMSAR wetland site.
Banbai Ranger Supervisor, Tremane Patterson said that working in collaboration with GLENRAC, Local Land Services and NSW National Parks and Wildlife Service to improve country and share culture is very important.
"I'm glad we had the opportunity to offer our support," Tremane said. "Little Llangothlin Nature Reserve is rich in Aboriginal cultural heritage and provided a wonderful opportunity for us all to connect to country."
"It's great working on Banbai country, and helping it come back to a more natural state for future generations," said Merve Torrens, Banbai Ranger.
This project is jointly funded through Northern Tablelands Local Land Services and the Australian Government's National Landcare Program, and delivered in partnership with National Parks and Wildlife Services.