'Sign up' to support climate action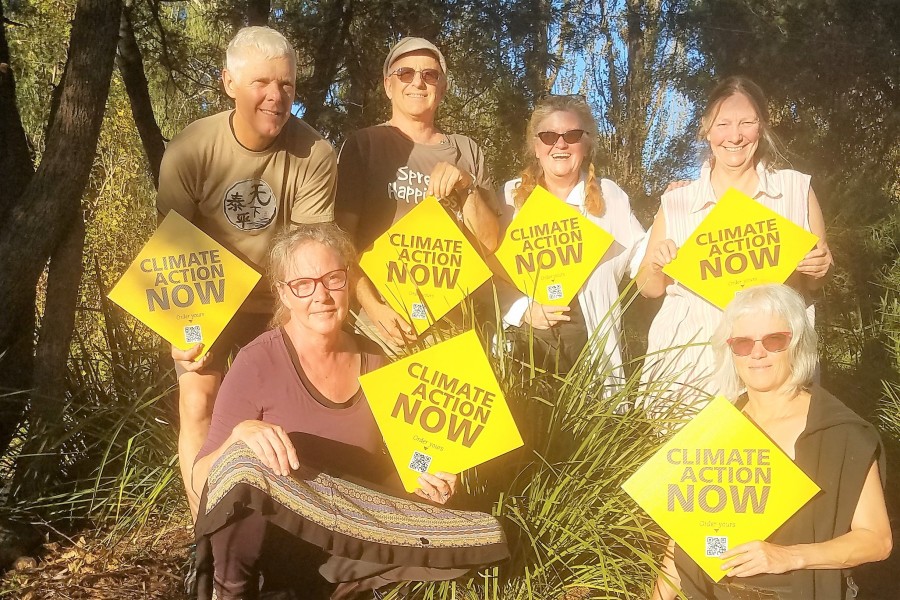 05th Apr 2022
People in the New England area are joining with the Together We Can movement and 'signing up' with others all over Australia to call for much stronger action on reducing Australia's emissions – and they have the signs to show it.
Yellow signs calling for 'Climate Action now!' are already starting to appear all over New England on homes and fences to demonstrate that New Englanders want bold action on climate.
'The recent floods and tornado, and the drought and fires not long ago, are devastating indicators of the increasing volatility of our climate in response to the heating caused by greenhouse emissions,' said Annette Kilarr from Climate Action Armidale (CAA).
'The actions proposed by the Federal Government, including net zero by 2050, are far less than what is needed to secure a safe and viable future for our children. Australia must get to net zero emissions by 2035, starting this decade, and accelerate efforts to shift away from coal and gas to a fully renewable-powered economy to prevent catastrophe. The recently proposed Federal Budget did nothing to address the Coalition government's longstanding failure on climate.
'So from now on, our State and Federal MPs are going to see Climate Action Now signs wherever they go in New England – and they can have no doubt prior to the election that this is an issue they have to act on much more strongly and that the community will hold them responsible for.
'Putting up a sign is a clear message to our leaders in politics, business and the community that we need decisive action now to bring climate change under control.'
To get a sign visit the CAA stall at the Armidale Farmers' Market on Sunday April 10th or visit the SLA website.