$27,954 for 'biggest and best ever' Show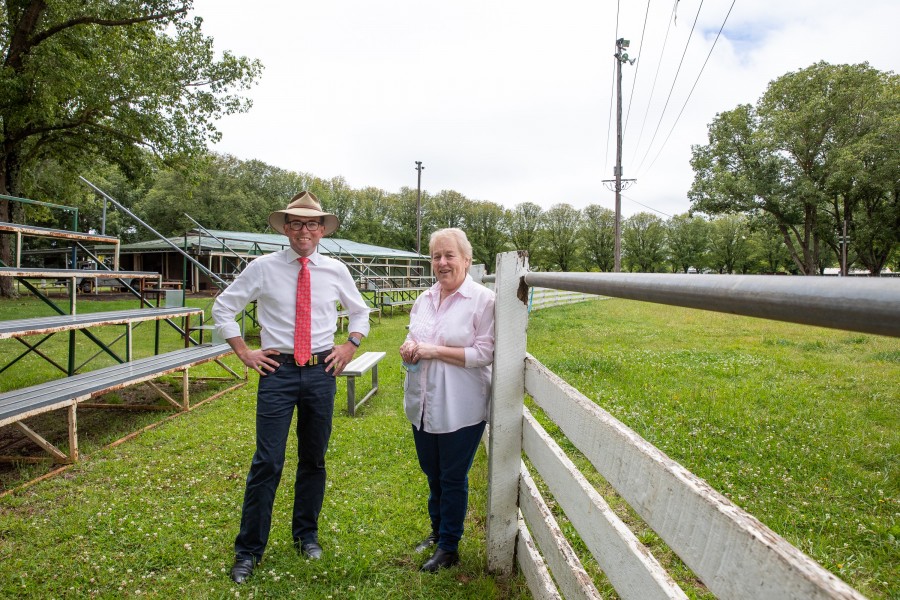 08th Feb 2022
After 114 years there's not many records left to break for Guyra Show Society but organisers are confident the 2022 event will be 'the biggest and best' ever. Their efforts have been boosted thanks to a $27,954 State Government grant from the Country Shows Support Package.
It is the latest funding for the organisation who have received almost $170,000 in stimulus funding from the State Government since 2019. The funding has been used for facility improvements at the Showground, and to support the operating costs of the annual show.
Guyra Show Society President Richard Post said he could not be more grateful for the positive outcomes the grant will deliver to the local community.
"The Country Shows Support Package has given us the confidence to plan for our biggest and best show ever," Mr Post said.
"The Guyra Show annually benefits hundreds within the community, injecting funds into the local economy at a time when other events may not be going ahead.
"Organisations like the Lions Club and Volunteer Rescue Association, which clean the showgrounds during the event, will receive a donation from the grant for their efforts, helping with their endeavours throughout the year.
"With the schedule we have put together we are optimistic our 2022 show can break last year's attendance which was a record."
Member for Northern Tablelands Adam Marshall said this funding was just reward for the hard work Guyra Show Society's committee has put in to keeping the show going throughout the drought and COVID-19 pandemic.
"Despite the pandemic, attendance at the Guyra Show was at a record high last year and this is a target the society is set on beating again this year," Mr Marshall said.
"This grant sets Guyra Show Society up for the future. By having fewer costs this year the money made through gate takings and entries essentially becomes profit, to be spent making future shows the best they can possibly be.
"In particular, I am excited about the inclusion of the first ever long lunch on the Saturday, aimed at getting new people through the gates. Funds will be put towards the hiring of a large marquee and equipment for this event."
The grant has enabled the Show Society to engage artists, including local favourites 'Crooked Tree' and Charlie Fittler, to perform at the show. It has also been used to subsidise the cost of Saturday night's fireworks, the printing of schedules and the purchase of ribbons for winning exhibits.