Guyra Evening CWA creates history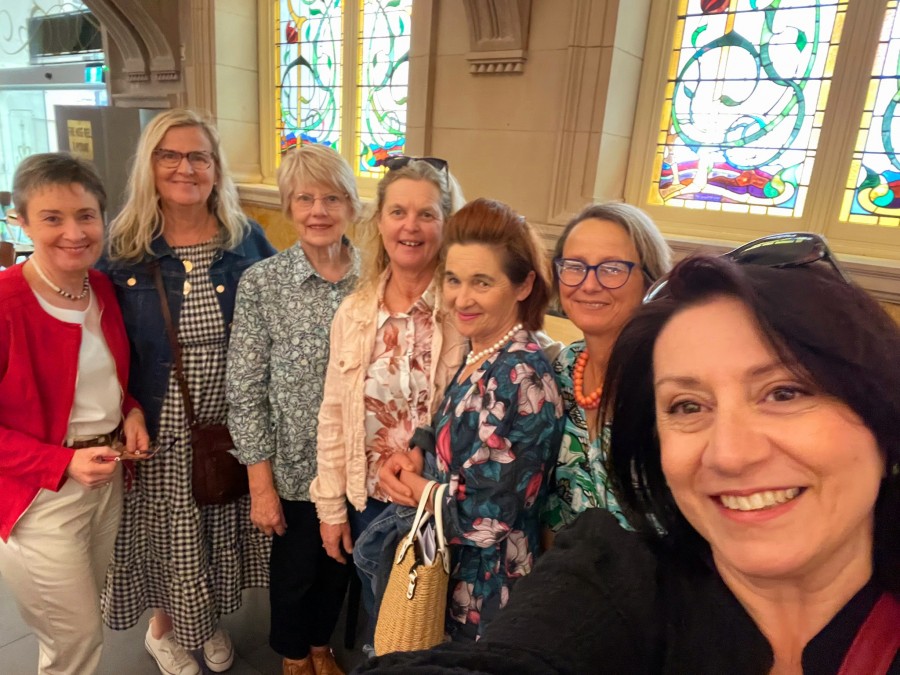 07th Nov 2023
Guyra Evening CWA created history recentlywith not one, or two, but three members of the dynamic branch announced as C=committee members on the CWA State Land Cookery Committee for 2024.
Christine Gellie and Rosie Arena joined current committee member Mary Hollingworth (who has served the three year term as State Secretary) along with seven other members from across NSW. This is an amazing achievement for Guyra Evening CWA, who boasts an ever expanding membership of young women. It is testament to their willing and ongoing dedication to the wider community.
Guyra Evening was also awarded the Past President's runner up Award for outstanding community service at the NSW State Conference in May. The Land Cookery Committee organise the very popular Land Cookery Competition at the annual State Conference along with hosting "CWA Judges assessment days" along with cooking "how to days" throughout NSW.
The committee give generously of their time and skills supporting branches and groups across NSW stewarding and judging. The 2024 CWA State Conference will be held at Coffs Harbour May 5th - 9th.