Harding Miller Foundation Scholarship Awards Night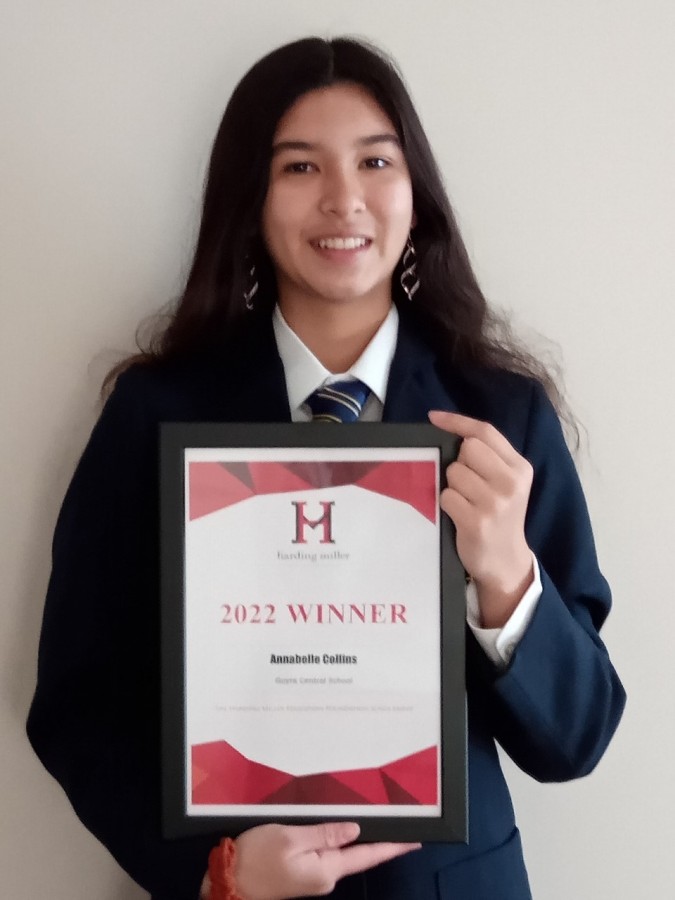 14th Jun 2022
The Harding Miller Education Foundation Scholarships are available to female students who are living anywhere in Australia, including regional and remote areas. This can create barriers to pursuing education for Australians living in rural areas. This is especially true for students living in remote and regional areas who need to travel long
distances to continue their studies or experiencing socio-economic disadvantage.
Guyra Central School secondary student Annabelle Collins applied for a Harding Miller Education Foundation Scholarship in 2021. Annabelle was required to submit a detailed application which addressed a selection criteria. Part of the eligibility and selection criteria was Annabelle showing her commitment to continuing her educational journey onto higher education, her educational potential and demonstrate how a scholarship could help Annabelle gain high academic results in the future. In addition to her application, Annabelle was required to get letters of recommendation from teachers and a supporting letter from our Principal, Mrs Michelle Nicholson, to provide further evidence of her commitment, performance and potential.
Annabelle was successful in receiving a Harding Miller Foundation Scholarship which was announced during Presentation Day in 2021.
Annabelle will receive the following as part of her scholarship; a high-speed laptop, high speed internet, remote IT support, $2500 worth of online, face to face tutoring, online homework help, prepaid expense cards for items such as uniform, textbooks and school excursions.
Annabelle recently attended the Harding Miller Foundation Awards night.