Spotlight – High On Health Natural Therapies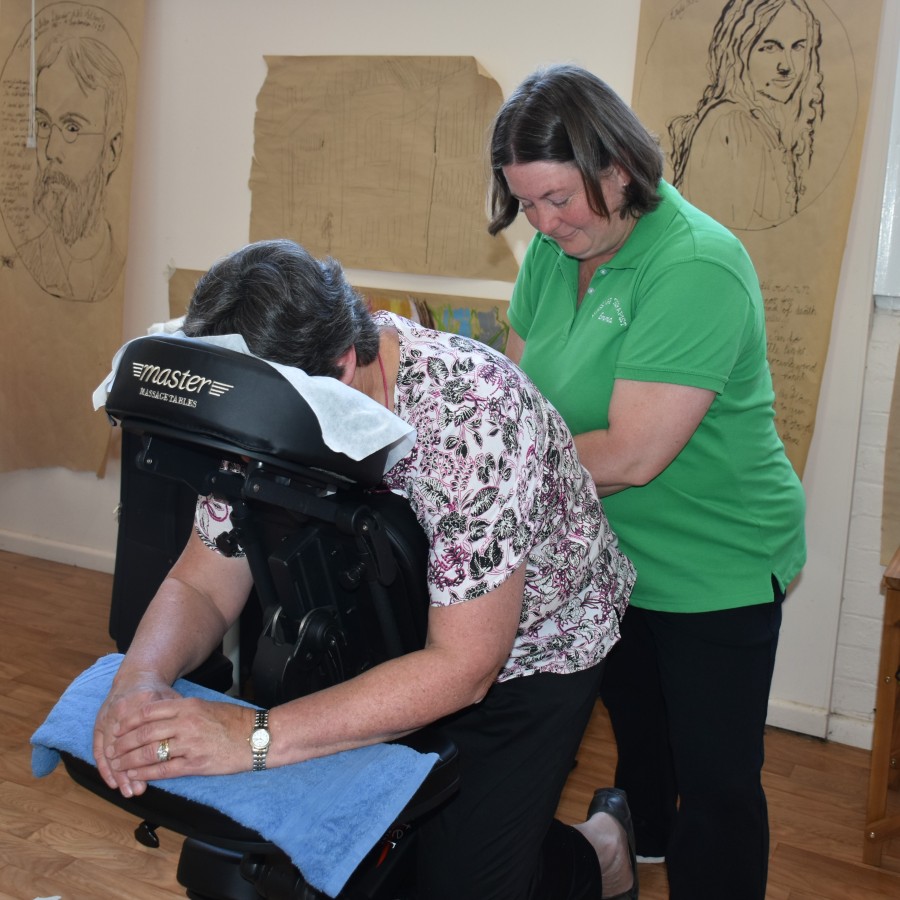 24th Nov 2020
When did you move to Guyra and what brought you here?
I've lived in the New England region since 1999. I first lived in Uralla when I came to study childcare here. From Uralla I moved to Armidale & lived there for some time before moving to Guyra to live with my husband Peter in 2007.

How long have you been in business?
I completed my Diploma of Remedial Massage at Armidale TAFE in 2013 & started High On Health Natural Therapies in 2015, so 5 years now.

How many staff do you employ?
It is only myself at present.

What services do you offer?
I have my clinic in Guyra where I offer Remedial Massage, Swedish/Relaxation Massage, Heated Stone Massage, Chilled Stone Massage, Myofascial Cupping, Reiki, Foot Reflexology, Ear Candling, & Australian Bush Flower Essences.
I am a doTERRA Wellness Advocate so am able to supply you with any essential oil needs that you may require.
I am also an Independent Business Owner working with Cerule - a biotech company which provides solutions to stimulate stem cells in the body.
Each Saturday you will also find me offering chair massage (back, neck, shoulders) at the local Guyra Farmer's & Craft Market from approx. 10am till 12.30/1pm.
What is the best/worst thing about owning your own business?
The best thing would be the flexibility around my family. I also like the chance to develop & improve my business as I see fit. The worst thing – I haven't found one yet.
How have things changed since you started?
My massage training was the last year before they brought in a new standard of qualification and from what I'm told Armidale TAFE no longer even train massage therapists. There seems to be more paperwork each year (especially now because of Covid). My association (AMT – Association of Massage Therapists) has evolved over time too and has changed how we need to do annual continued professional education from one of a points based system to an hours based system.
What effects have challenges such as drought, bushfires and coronavirus had for your
business?
I've noticed because of all of the above mentioned challenges that people don't seem to have the income they used to. Covid really put a spanner in the works with massage therapy shut down for some time & then upon re-opening with new & stricter rules in place regarding cleaning to name one.
During the peak of the pandemic it made it hard to buy certain cleaning products especially as they were either unavailable, sold out, or I had to source them from further afield. The clinic looks slightly different now with both myself and the clients wearing masks, a Covid screening document needing to be filled out, temperature screening before entering the clinic, new chairs that can be wiped down and more.

Do you get good feedback from your clients?
Yes. I always ask at the end of the treatment if there was anything the client would of liked me to have done more or less of or differently which provides me with great feedback. I have not heard any complaints (except about all the paperwork, esp. with a new form due to Covid). I have fantastic repeat clientele so that says it all.
Any advice for people starting out in business?
Go for it! Planning and persistence really help. I'd also highly recommend getting a Google Business listing asap.

Final thoughts?
I want to thank everyone who has supported me so far. Owning your own business & wearing many different hats isn't always easy, but it is rewarding & without my valued clients I wouldn't be here today.